Corsair's HX-series power supplies are widely regarded as some of the very best, and the Californian manufacturer is today teasing two new models that will be launched before the end of the month.
The upcoming HX750W - pictured below in pre-production form - and a second of unknown wattage will arrive at retail with the familiar HX-series aesthetics, at least 80+ Bronze certification, flat-black modular cables and a new customised fan-speed profile to ensure quiet operation when under load.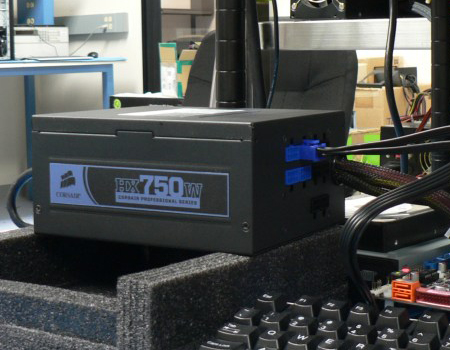 No word on pricing just yet, but expect an official launch in just a few weeks. As with the recent HX450W, both new models will be backed by Corsair's seven-year warranty.