PC chassis, cooling and power specialist Silverstone has finally launched a fan-less small form factor power-supply it had on show at Computex 2017, almost a year ago. Part of its NightJar Series, the new Silverstone Nightjar NJ450-SXL is claimed to be "the first ever fanless SFX-L design". As you might guess from the name, this is a 450W PSU, and it relies upon finned aluminium construction to cool its components.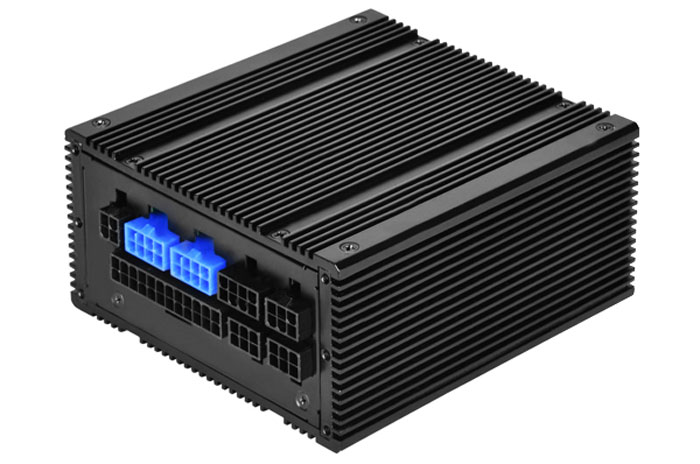 Key features of this modular 80 PLUS Platinum efficient PSU are as follows:
Fan-less thermal solution, 0 dBA acoustics
SFX-L form factor for use in small form factor computers
High efficiency with 80 PLUS Platinum level of efficiency
100% modular short cables with flexible flat arrays
24/7 continuous power output with 40°C operating temperature
Class-leading single +12V rail
PCI-E 8pin and PCI-E 6pin connectors support
Measures 130 mm (W) x 63.5 mm (H) x 125 mm (D) and weighs 1.52kg.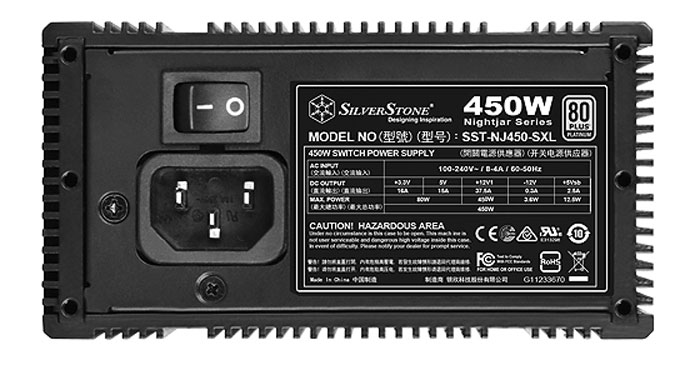 In its promotional blurb Silverstone emphasises that the Nightjar NJ450-SXL can run 24/7 at in a 40°C operating environment while delivering powerful single rail +12V output of 37.5A for high-end system usage. Silverstone has published a GPU support list (PDF) which says that users should have no problem with powering a PC system with a single Nvidia GTX 1080 (Ti) or AMD Vega 64, or even a pair of RX 570 cards.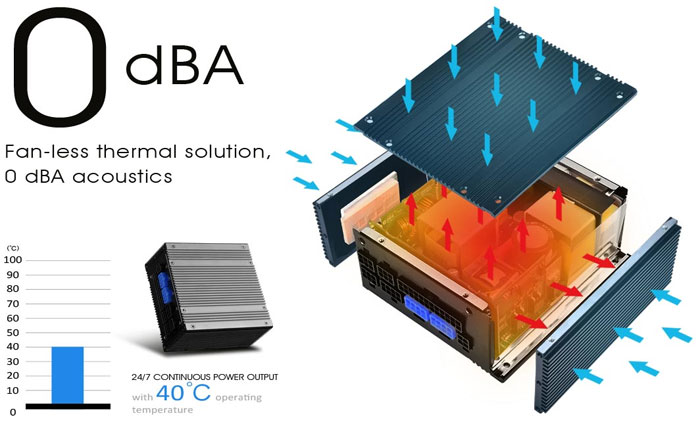 This silent PSU provides the following connectors:
1 x 24 / 20 -Pin motherboard connector (300mm)
1 x 8 / 4-Pin EPS / ATX 12V connector (400mm)
4 x 8 / 6-Pin PCIE connector (400mm / 150mm x 2)
8 x SATA connector (300mm / 200mm / 100mm / 100mm x 2)
3 x 4-Pin Peripheral connector (300mm / 200mm / 200mm)
1 x 4-Pin Floppy connector (100mm)
Premium components are claimed to be inside this PSU, helping it run reliably and it is claimed to have a MTBF of 100,000 hours. Protections are present for over current, over power, over voltage and short circuit. There isn't much to say about the 'thermal solution' - you can see it in the pictures - a set of finned aluminium construction panels are present, top sides, and bottom, without vents.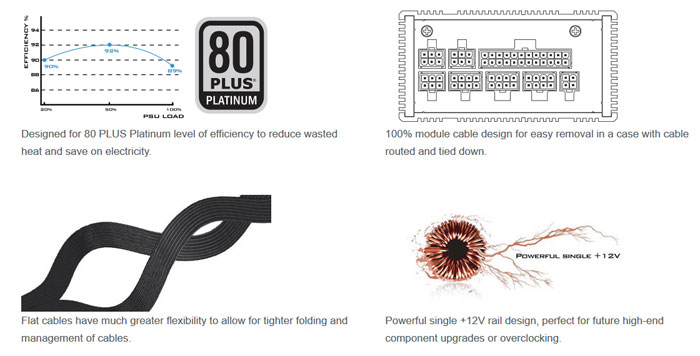 The SFF Network and TechPowerUp both reported on the launch of the Silverstone Nightjar NJ450-SXL launch today - but neither these sites nor the official product page provide availability or pricing data.