HEXUS reported upon the unveiling of the FSP and Bitspower Hydro PTM+ liquid cooled PSU ahead of Computex last year. It was claimed to be the "world's first mass produced liquid cooled PSU." Now, at last, FSP has got around to 'mass producing' this 1400W PSU. In an email to HEXUS this morning FSP said that the Hydro PTM+ is available now at a MSRP of US$699.
Now FSP has made the Hydro PTM+ available we have been supplied with a quick reference bullet point list of its most important features as follows:
Up to 1400W (with liquid cooling)
Hybrid liquid, passive, and fan cooling
RGB lighting with ASUS Aura sync
World's first 80 PLUS Platinum Certified liquid cooled PSU
DC – DC module design for 92% Efficiency
100% Japanese made electronic capacitors
Fully modular design, with ribbon cables
First 500 units come with FSP sleeving cable and Bitspower AIO parts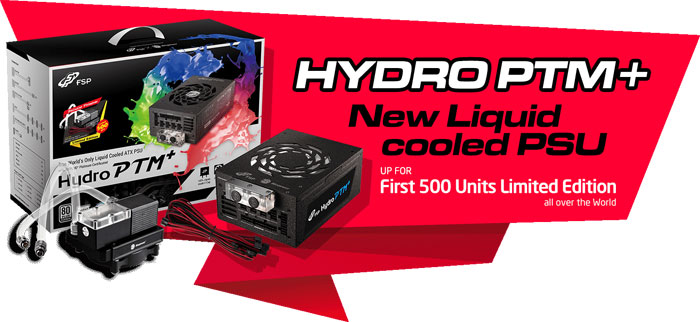 At the top of the list you will see that this beefy PSU is described as "up to 1400W". That is because without liquid cooling equipped/running it acts as a 1200W PSU. In its email to HEXUS, FSP says that the liquid cooled PSU runs passively when power demand is lower than 50 per cent. Without the liquid cooling system enabled it runs passively until it hits 30 per cent power draw, after which the built-in single 135 mm FDB fan spins up.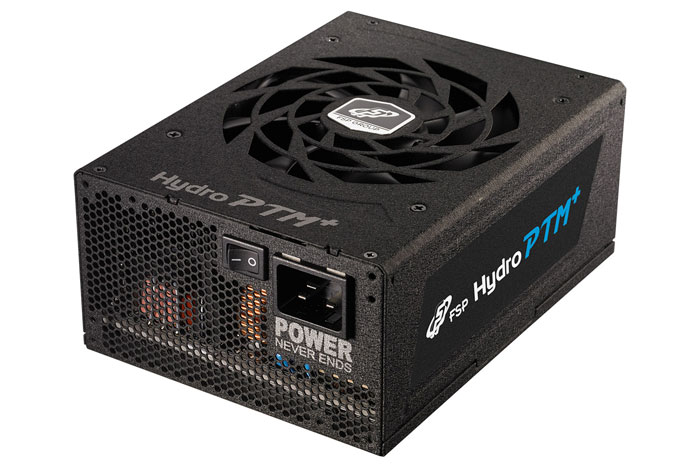 FSP is very assured about the quality of the PSU and its components. For example it is said to come equipped with Japanese made E-caps, to provide reliable power and a prolonged lifespan. The design is based on a single 12V rail with a DC-DC module for supreme efficiency and voltage stability. A wide range of protections are offered to end users such as over-current, over-voltage and over-temperature protection.
If you head on over to the official product page, you will read that FSP is marketing an initial limited edition 500 unit product run. This hardware release includes stylish FSP sleeved cables and the Bitspower AIO water-cooling kit (with pump, radiator, and 120 mm LED Fan). Please note that neither the regular nor limited edition Hydro PTM+ includes coolant, for those that want to integrate this solution into their custom systems.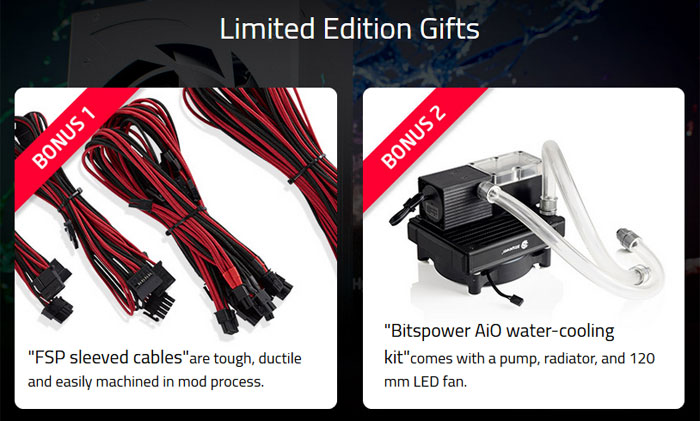 A list of distributors in America, Europe, Asia Pacific and the Middle East / Africa is provided on the FSP product page. However, I couldn't see a UK distributor listed.