5G PCs
This summer we reported upon Apple buying out Intel's 5G modem tech for approx $1bn. However, we noted that Intel hadn't completely abandoned 5G aspirations, just the mobile side of things, and retained the option to develop modems for non-smartphone based applications like PCs, IoT and automotive.
Now it looks like Intel has decided on a partner to slipstream its 5G on PC plans. In a news blog post dated yesterday, Intel stated that to would be working closely with MediaTek on "the development, certification and support of 5G modem solutions for the next generation of PC experiences". The partnership will work by intel defining the 5G solution spec and MediaTek delivering it. In the to-and-fro that ensues, Intel will optimise and validate the 5G and later help its manufacturing partners engineer and integrate this 5G modem into PC designs.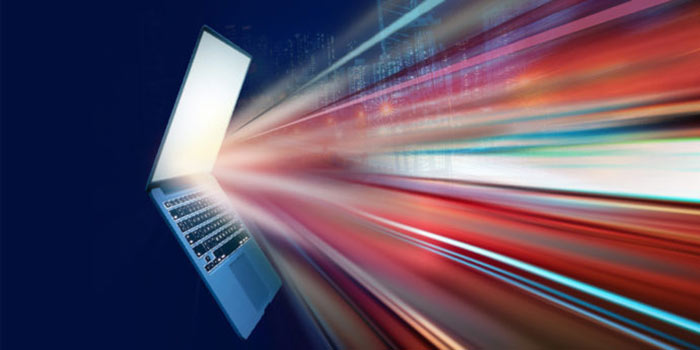 Intel's EVP and GM of Client Computing, Gregory Bryant, was predictably ebullient and enthusiastic about the potential of the partnership with MediaTek. He added his voice to the many that see 5G as transformative, and said that the two companies are well placed to "deliver 5G experiences on the next generation of the world's best PCs."
Intel and MediaTek are targeting early 2021 for delivering their first collaborative 5G solution packing laptops from the likes of Dell and HP.
MediaTek's first 5G SoC
While Intel is basking in the warmth of its new collaborative 5G deal we can get some insight into its partner company's latest technology from the launch of the MediaTek Dimensity 1000 5G SoC for mobiles.
MediaTek says this is "the chip that changes everything," and it offers "an unrivalled combination of connectivity, multimedia, AI and imaging innovations for premium and flagship smartphones". In more technical language we can sum up the Dimensity 1000 as a 7nm processor with 4x big Arm Cortex A77 cores, 4x LITTLE Arm cortex A55 cores, and an Arm Mali-G77 GPU.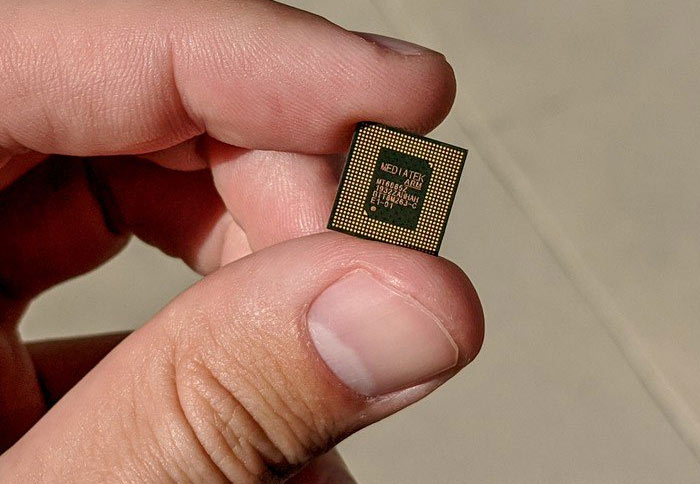 Elsewhere on the chip this SoC features a 5-core ISP to support up to 80MP cameras and advanced imaging features, supports triple-frame 4K video HDR, contains the MediaTek AI Processing Unit APU 3.0 with six AI processors and 4.5TOPS, and last but not least fully integrates a 5G NR (sub 6GHz) modem that's capable of Carrier Aggregation. The modem can supports up to 4.7Gbps transfers and is backwards compatible all the way back to 2G. MediaTek's power efficient modem also supports the latest Wi-Fi 6 and Bluetooth 5.1+ standards.

In some slides shared by NoteBookCheck you can see some SoC benchmarks comparing CPU, GPU and modem speeds against current flagships - a couple of examples are pictured above.
The MediaTek Dimensity 1000 5G SoC will appear in devices in H1 2020.