Apple - Intel 5G modem deal
Earlier this week HEXUS reported upon the industry rumour swirling over Apple's intentions to fast track in house 5G hardware development by buying up Intel's concerns in this area. A few hours ago, the WSJ sourced leak was confirmed to be correct by both Apple and Intel.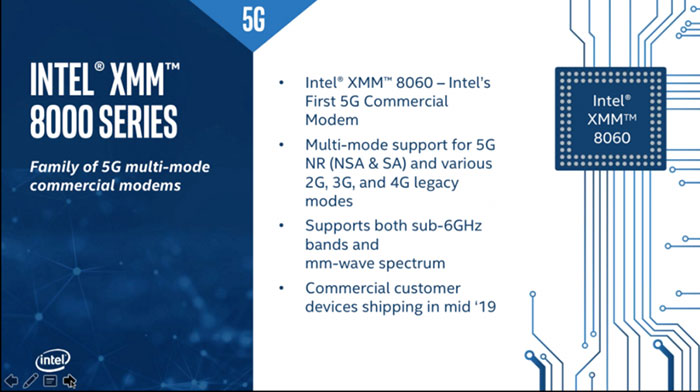 The previously unconfirmed details about the Apple Intel deal seem to have played out quite accurately. Apple will acquire the majority of Intel's smartphone modem business for the sum of US$1bn. For this price Apple will gain approximately 2,200 Intel employees, along with intellectual property, equipment and leases. The deal is expected to close in Q4 this year.
With the new Intel 5G smartphone modem IP under its belt Apple will hold over 17,000 wireless technology patents. Intel hasn't turned its back on 5G though as it retains the option to develop modems for non-smartphone applications, such as PCs, internet of things devices and autonomous vehicles.
Intel Q2 2019 results
In its Q2 results investors found that Intel had experienced a decline in revenues for the second consecutive quarter but were nevertheless pleased with how it beat Wall Street estimates. Importantly, revenue guidance for FY 2019 was revised positively up to $69.5bn. Positivity and the Apple 5G modem deal helped Intel shares rise by 7 per cent in extended trading.

Key: Client Computer products (CCG), Data Centre (DCG), memory business (NSG), Programmable Solutions Group (PSG)
HEXUS readers are generally most interested in Intel's biggest business segment, the Client Computing Group, which is responsible for desktop and laptop processors. Intel highlighted that it has now started shipping 10nm-based 10th Gen Intel Core processors (Ice Lake). It performed more strongly than expected posting $8.85bn in revenue in Q2, which is significantly better than the average analyst estimate of $8.13bn.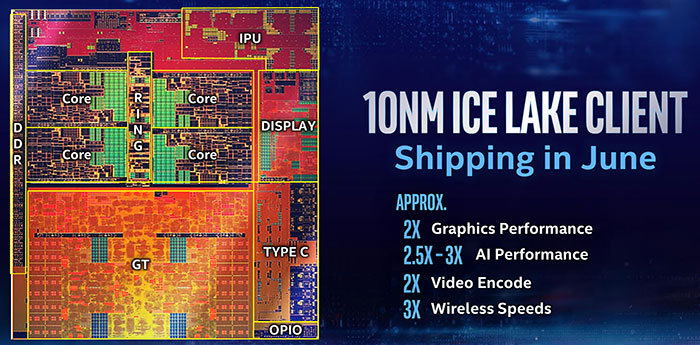 Alongside the Q2 2019 earnings release, Intel CEO Bob Swan told investors that his company is "on track to launch 7-nanometer in 2021." Swan added that this would put the company "on pace with the historical Moore's law scaling."