There are a whole heap of wireless technologies that battle for supremacy in various spaces, ranging from WiMAX through to venerable infrared. Recently added to this long line was wireless USB.

Based on WiMedia's ultrawideband (UWB) radio protocol, the technology promises a USB2.0-like maximum transfer rate (480Mbit/s) over 3m (10ft) and 100Mbit/s over 10m (30ft).

Visiting the promoting group's booth at the pre-CES show, we met representatives who were keen to stress that wireless USB is designed as a complementing, but distinct, technology to the various flavours of WiFi.

Fitting in between the gap that's currently present between WiFi and Bluetooth, wireless USB will have its specific uses, we reckon.

We're now beginning to see a range of WUSB products trickle into the market, headlined by the high-profile names you'd expect.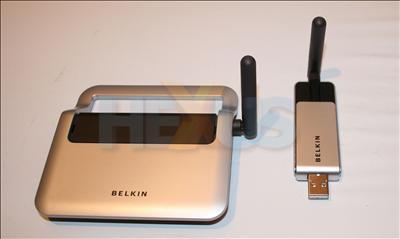 Here's a Belkin four-port WUSB hub and receiving dongle. Rather than drag wires to your PC, the hub allows remote connectivity for a cleaner setup, or so the blurb goes.

The real bonus would be to have the receiving dongle built right into a laptop - as with WiFi today - with the hub and USB-based peripherals located, say, 10 feet away.

This Belkin kit currently retails at $99.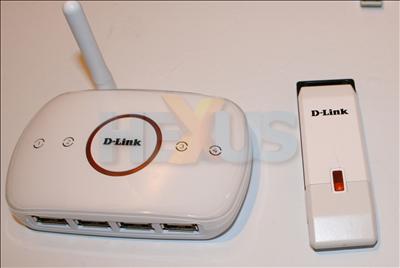 Here's a similar bundle from D-Link.

All HEXUS CES 2008 content