Back in October last year HEXUS reviewed the Asus ROG Swift PG279Q and gave the monitor a HEXUS Innovation Award. The PG279Q is a 27-inch monitor with 2,560x1,440 pixels resolution and supports variable refresh rates (G-SYNC) up to 165Hz. Was this the ultimate gaming monitor, we asked. Now it looks like Asus is readying (video link) to knock out its own 27-inch champ.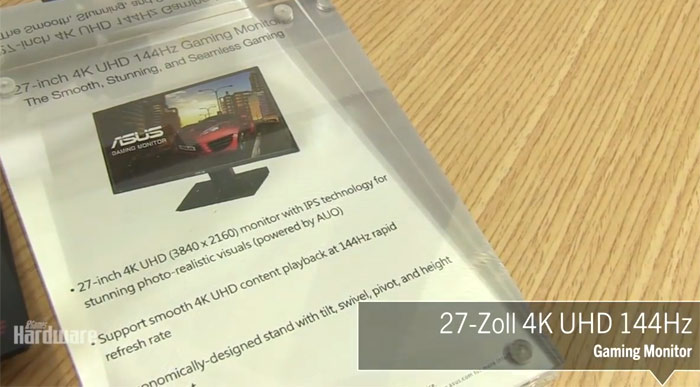 PCGamesHardware.de says, in the German language video linked above, that the Asus monitor is just a prototype right now. It was shown at the Computex 2016 event, and we are teased with a smattering of specs from the product information card, as pictured above.
Unlike the PG279Q with its TN panel display, this new 4K UHD (3840 x 2160) monitor uses a display with IPS technology. The panel, sourced from AU Optronics, is said to provide "stunning photo-realistic visuals".
As headlined, the screen can refresh at a 144Hz which helps give the viewer the impression of smoother movement on screen. Notably Asus describes this prototype as a 'Gaming Monitor', however we don't know if it supports either FreeSync or G-SYNC. No specs were provided describing its variable refresh rate ability.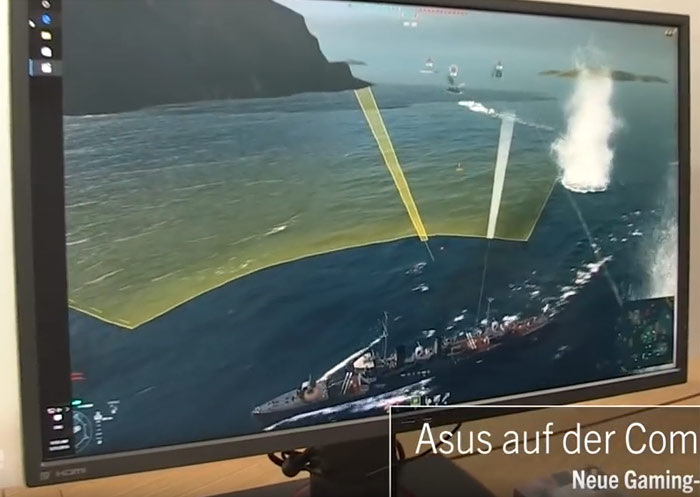 The only other information regarding this monitor we have is that it features a capable ergonomic stand with tilt, swivel, pivot and height adjustment. One would expect a decent stand with a cutting edge monitor like this. Hopefully Asus or it gaming arm, Asus ROG, will let us in on some more details of this prototype 4K gaming monitor soon.