The Video Electronics Standards Association (VESA) announced the latest version of the popular video port specification, Embedded DisplayPort (eDP) 1.4a on Monday. This supersedes version 1.4, first introduced nearly two years ago, and contains upgrades that should help push 8K screens into laptops, all-in-one PCs and potentially even mobile devices. Note that the eDP standard is designed for integrated connections like those in smartphones, tablets and laptops (including those with discrete GPUs), it is related but different to the regular DisplayPort standard.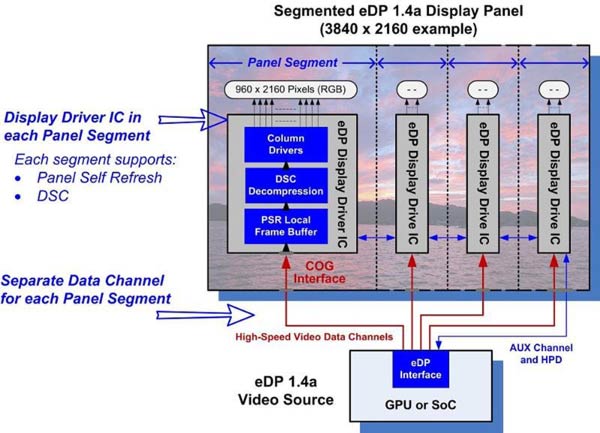 The update hopes to keep pace with the market momentum of increasing resolution, colour bit-depth and refresh rates. Its principal improvements are incorporating a new Display Stream Compression (DSC) standard (1.1), and enhanced segmented panel display architecture. These, together with other refinements, will boost image quality on screens through greater data transfer rates and lower power consumption, allowing OEMs to build ultra-high-definition panels for embedded applications with up to 8K*4K (7680x4320) resolutions.
The eDP 1.4a standard can move bits at 8.1GB/s per lane, where the GPU-to-display interface can be divided into two or four screen segments, tallying up to a theoretical maximum link bandwidth of 32.4GB/s. The increased bandwidth facilitates higher resolution displays, without the use of compression, and can support 8K resolution at 60Hz, and 4K at 120Hz with 10-bit colour.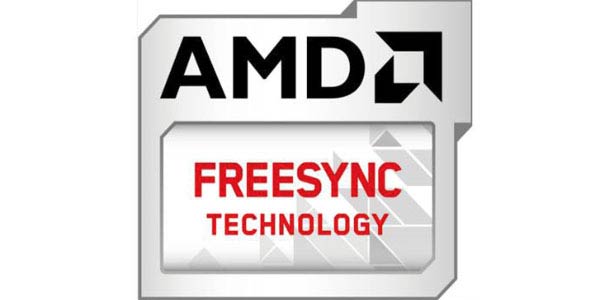 In addition, Adaptive Sync, also known as AMD's FreeSync technology, remains as an optional feature within both the eDP 1.4 and 1.4a specs. Refinements to previous technologies in eDP 1.4 including Panel Self-Refresh (PSR) to allow further power saving have also been added as well as an entirely new feature called Multi-SST Operation, or MSO, which supports VESA's new Segmented Panel Display architecture.
"The Multi-SST Architecture enables greater design flexibility and power savings in new LCD panel technologies for embedded high resolution displays," said Bong-Hyun You, vice president of Samsung Display. "Samsung proposed this feature in order to permit panel makers to make even broader usage of the eDP interface in advanced panels, as well as reduce panel thickness, reduce power draw, and reduce cost."
The new standard has been made available to VESA-member hardware developers already, and displays based on the new technology should to start appearing in devices by 2016, according to VESA.