Acer has announced two new monitors featuring a stylish and streamlined 'frameless' design. The 25-inch H257HU and 27-inch S277HK also boast high resolutions plus DTS surround sound.
Both the new monitors are finished with aluminium edging to the front and sides and a glossy white finish to the rear. They could look appealing gracing a front of office or reception desk, or your living space. Built-in DTS surround sound completes a feature set which will work well if you want to keep wires and peripherals like speakers to a minimum and reduce clutter.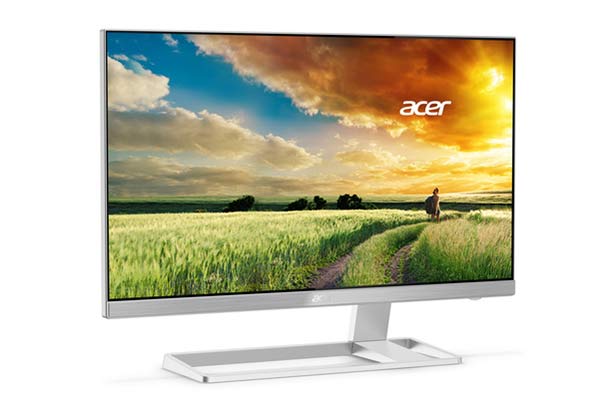 These monitors aren't just pretty, Acer has thought about ergonomics in the designs. The H257HU and S277HK both feature technologies to eliminate flicker and reduce blue light. That should help users feel fresher after periods of screen use. Fleshing out the comfort features further are Low Dimming technology, to dim as low as 15 per cent depending upon the ambient light, and ComfyView technology to cut out distracting reflections.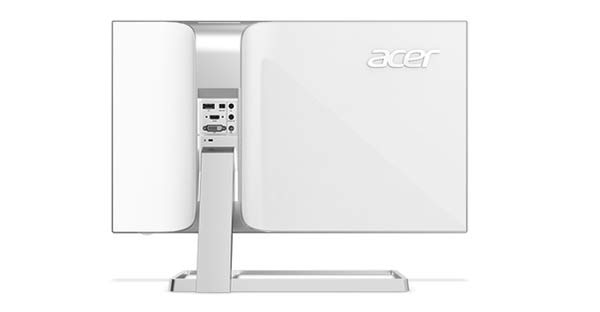 Acer S277HK
This 27-inch monitor has a characteristic offset stand to make it visually appealing (as in above two photos). The IPS screen installed offers 4K2K Ultra HD (3840x2160) resolution. Acer reminds us that this is four times sharper than a 1080p display of the same dimensions.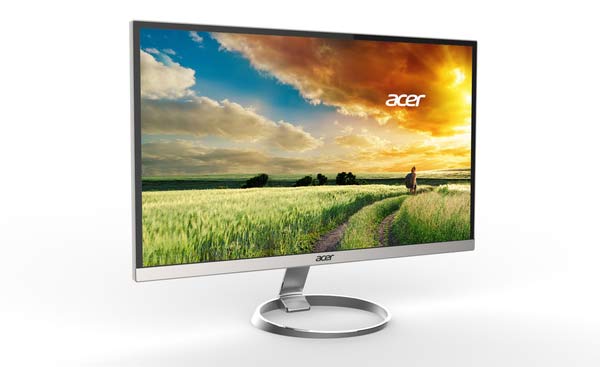 Acer H257HU
This 25-inch monitor complements its hairline frame design with a round rim base (see above). The IPS screen offers a WQHD resolution of 2560 x 1440 pixels and wide viewing angles.
Both Acer's new monitors are equipped with DVI, HDMI 2.0, DisplayPort 1.2 ports. They are expected to ship globally beginning from Q4 this year.