ThinkVision Pro2840m, a 28-inch 4K monitor for $799
Lenovo is joining several other vendors who will be introducing 4K monitors at this year's CES by introducing the new ThinkVision Pro2840m, a 28-inch UltraHD display with a resolution of 3840 x 2160 - more than 8 million pixels spread across its 28-inch diagonal of glass.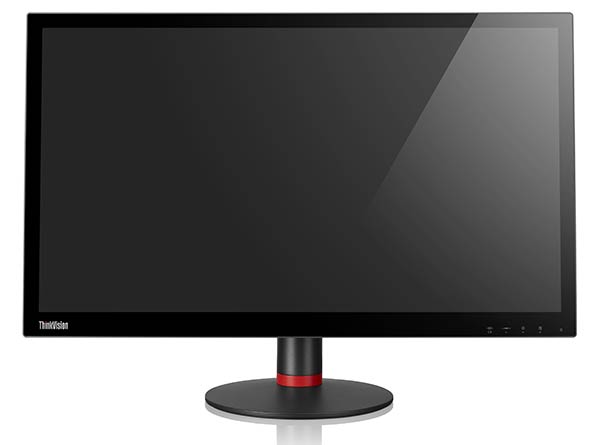 The monitor is designed with both business and entertainment functions in mind, sporting detailed 10-bit colour and connectivity including; DisplayPort, mini DisplayPort, HDMI, MHL (mobile High-definition Link), USB BC 1.2, three USB 3.0 and two USB 2.0 ports. It is also packed with two 2 x 3 watt speakers and employs touch sensitive buttons for user configuration.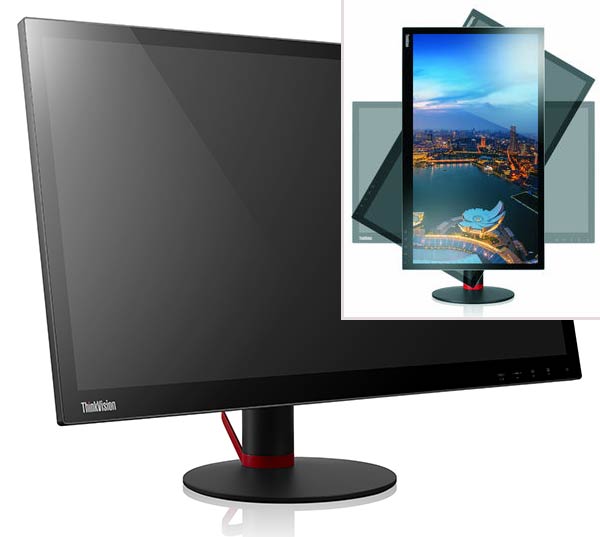 The monitor itself can rotate, tilt forward (5 degrees) or backward (25 degrees), lift (in a 110mm range) as well as swivel to the left or right (45 degrees in both directions). The display is expected to hit the shelves in April 2014 although no specific date was given by Lenovo. With prices starting at $799, the ThinkVision Pro2840m offers great value for a 4K monitor.
ThinkVision 28 – Android KitKat touchscreen
Two displays were announced by Lenovo on Sunday, with the second being the ThinkVision 28, a multi-touch display which doubles as an Android all-in-one device. This monitor uses the same infinity glass design as the one above, with the same panel offering 28-inch UltraHD display with a resolution of 3840 x 2160 pixels.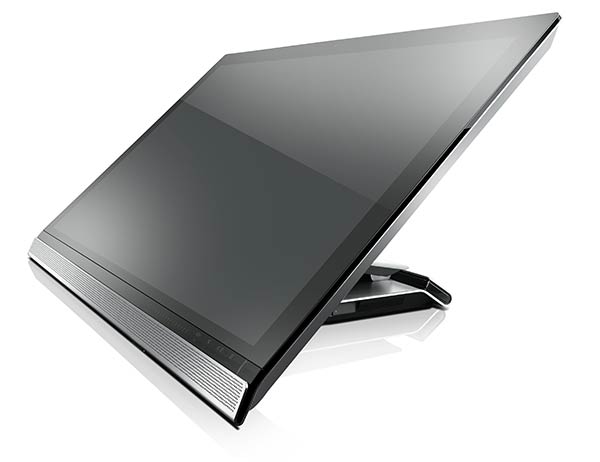 Its NVIDIA Tegra processor runs Android 4.4 KitKat complemented by 2GB of RAM and it also comes with 32GB of internal storage, with expansion available via a microSD card slot. Android is available at the touch of a button and this transforms the monitor into "a true entertainment hub," which includes streaming media functionality, says Lenovo.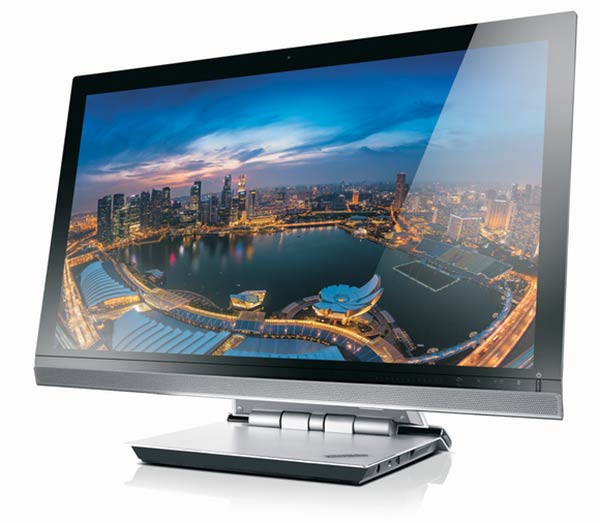 The base of its stand has a variety of ports on board including three HDMI, DisplayPort and Ethernet. It is also equipped with two 5-watt speakers, two noise cancelling microphones and a front-facing 2-megapixel camera. The ThinkVision 28 will start at $1,199, and is expected in retail from July 2014.
A spec sheet including both monitors is available here (PDF).