Panasonic's CES booth this year was truly massive and almost all of that space was taken up with showing of the latest and greatest in 3D.
In terms of pure wow-factor, not much could beat the company's new 152in Plasma TV. For reference, the viewable area is just less than six feet from top to bottom. Although Panasonic has been selling this monstrous 4kx2k TV for a few months now, it was still the centre piece of its line-up.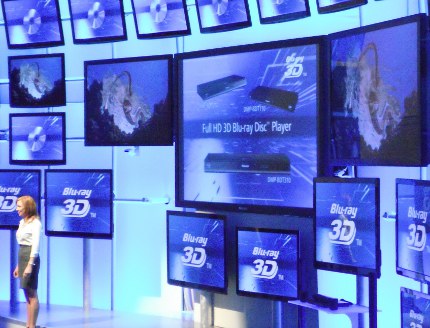 Of course, in these tough economic times, the more financially constrained individual could always opt for the smaller 103in 3D-capable consumer-focused TV, which also launched recently.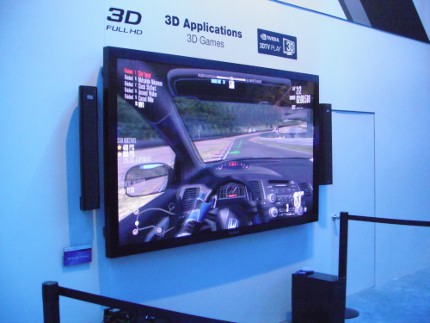 But it didn't stop at TVs. There were also professional-grade 3D cameras for broadcasting and web conferencing, 3D camcorders and 4/3 3D still cameras with interchangeable lenses making up the full family of 3D products.
It wasn't all about the third dimension, though. Although it was limited to a relatively small corner of the booth, the reps were keen to emphasise Panasonic's green credentials. Apparently all of the company's TVs are Energy Star compliant and are among the most energy efficient in their class. The electronics giant is also helping to collect and recycle older products and is working on home energy storage and generation technology with the goal of making zero carbon imprint homes a reality by 2018.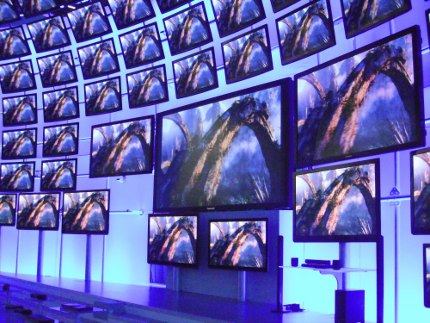 We couldn't help but ask how a power-guzzling 152in plasma TV levels with trying to protect the planet and conserve energy. Obviously that sort of display is never going to be very kind to Mother Earth, but we were told that if it has to be a 152in screen, Panasonic's will be the most environmentally friendly available.