PC gamers have been drooling in anticipation of the arrival of the first 4K G-Sync HDR monitors ever since they were first teased back at CES 2017. In early May we heard that they were very close to launch and both Asus and Acer actually delivered upon the promise later in the same month. For direct links to official product pages you can head on over here: Asus ROG Swift PG27UQ G-Sync HDR Gaming Monitor, and the Acer Predator X27.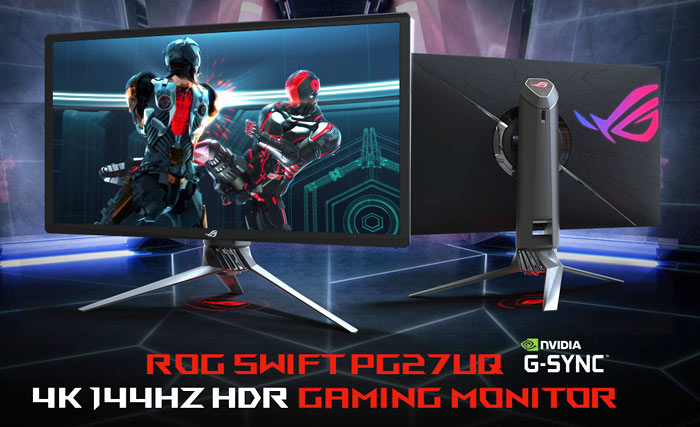 Early adopters of these highly anticipated gaming monitors have shared some initial reports of disappointment. Under certain circumstances these pricy monitors show "a noticeable degradation in image quality," reports TechPowerUp. Citing a Reddit PSA, TPU says that soft images or blur occurs when the monitors are run at their native 4K resolution at peak 144Hz refresh.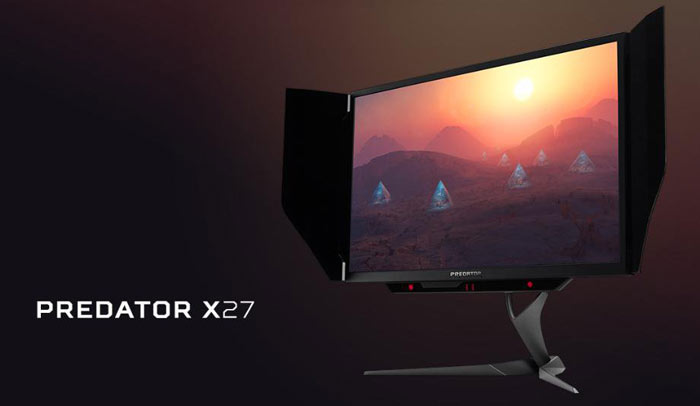 The explanation of Reddit is rather lengthy and technical, but it is not to difficult to explain the issue behind the unfortunate blurriness experienced by users of these new premium gaming screens. The simple fact is that the DisplayPort 1.4 interface, which provides 26Gbits/s of bandwidth, is just not enough for full 4K at 144Hz. At 120Hz, and 8 bit per pixel colour depth, it is within spec and your application and gaming visuals will be wonderfully sharp and precise but beyond this the monitor makers implement a TV-industry bandwidth reducing technique dubbed chroma subsampling.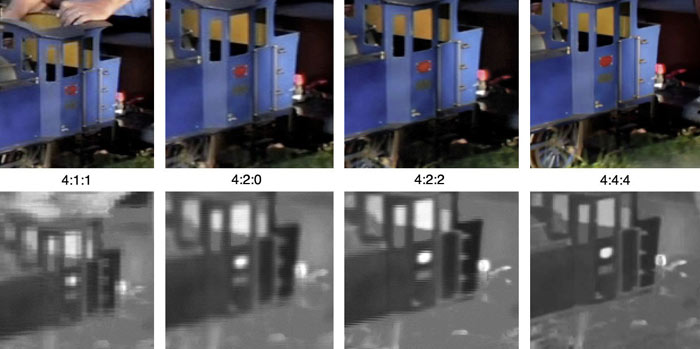 The form of subsampling employed is abbreviated as YCbCr 4:2:2, which transmits the greyscale portion of the image at full 4K resolution (3840x2160) and the colour information at half the horizontal resolution (1920x2160). With TV shows and movies this works acceptably for many, but with any amount of textual information on screens, common on computers, the effect is unpleasant on the viewing eye. High contrast visuals are the most severely affected and allow for easy spotting of the chroma subsampling tech at play.
In summary, it looks like monitor vendors have headlined these G-Sync HDR 4K monitors as offering 144Hz refresh rates to achieve some kind of marketing goal. As mentioned earlier, none of the negative chroma subsampling issues crop up at 120Hz so that is the recommended maximum refresh rate users should set. If you are a recent buyer of one of these monitors, deciding whether 120Hz as the maximum refresh (for non-subsampled high quality visuals) is acceptable is a personal judgement.