Nvidia had indicated that hardware partners would launch premium 4K G-Sync HDR monitors back in April. However, that release schedule came and went with no sign of these attractive gaming displays reaching etailer warehouses or retailer shelves. In a newly published video PC World Executive Editor, Gordon Mah Ung, asserts such displays will start to ship within a fortnight, with Acer and Asus leading the way.
In the video above you can see Ung enthuse about Acer's new Predator X27, a 4k G-Sync HDR monitor with impressive specs. He seems to be greatly impressed with the new G-Sync HDR monitor from Acer, which is conveniently sat next to the Predator XB271HK, "a great monitor," but with a screen that pales in comparison. In fact the previous gen 4K IPS monitor "looks like poo," with washed out colours in comparison, suggests Ung.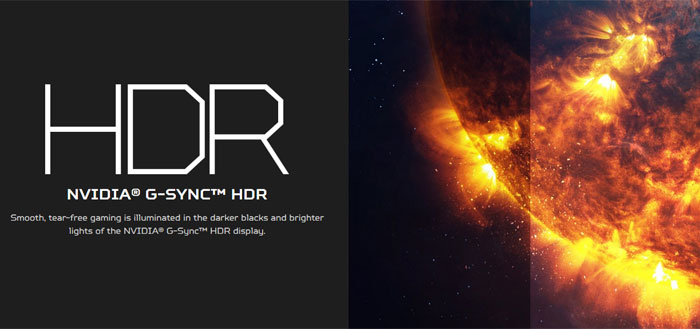 Of course looking at a YouTube video on a non-HDR screen, there isn't a chance you can see the difference, and you really have to check out these monitors in person to appreciate them. When you do, as long as you have good colour vision, you might well be as impressed at the PC World editor.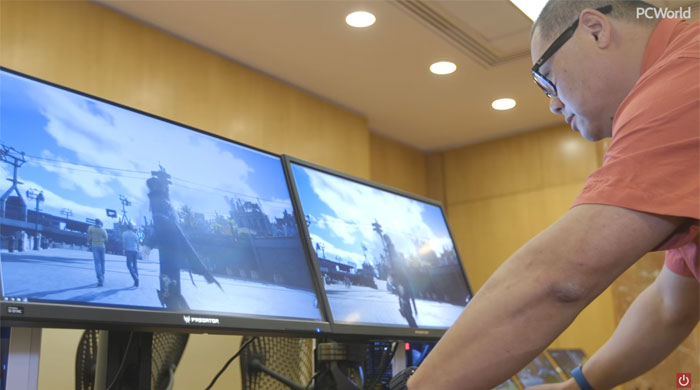 A few tech specs of the new 4k G-Sync HDR Predator X27 are shared by Ung in the video too. He says the IPS quantum dot panel offers a 144Hz refresh rate overclocked (or 120Hz with G-Sync), 4ms response time, 1,000 nits brightness, HDR10 support, a 50,000:1 contrast ratio, and 384 dynamic backlight zones. HDMI 2.0 and DP 1.4 ports are round the back.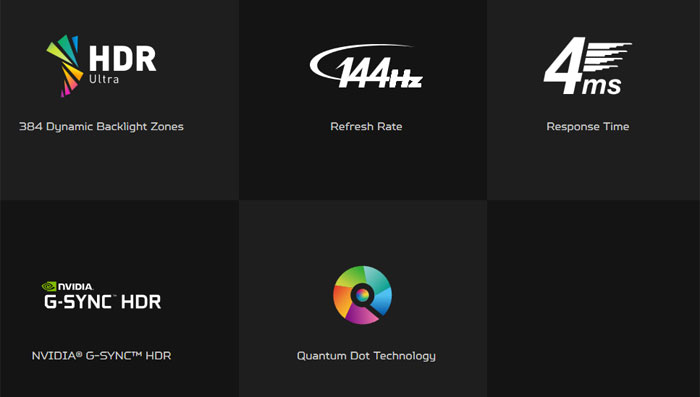 Returning to our headline, G-Sync HDR monitors are due from Acer and Asus within a fortnight. Unfortunately, we don't have any solid pricing indications to share today.