On Friday we reported on MSI releasing Kaby Lake compatibility BIOS updates for the whole of its 100 series motherboards lineup. Today we learnt that Asus has also updated all its 100 series motherboards for compatibility with Intel's upcoming range of 7th Generation Core processors.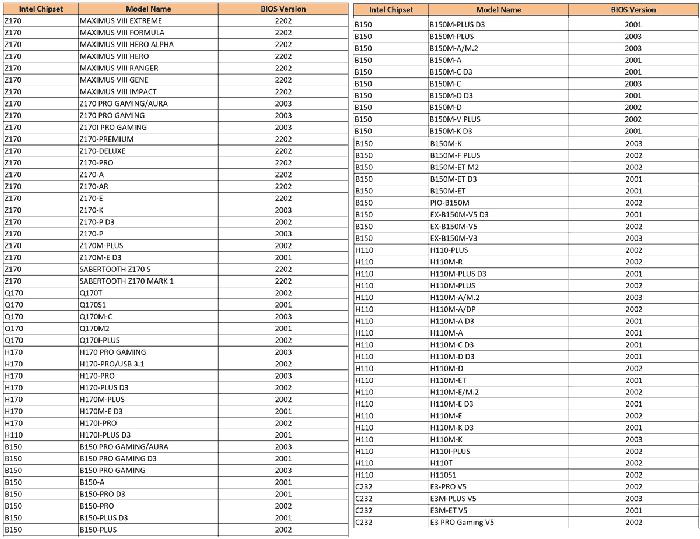 click to zoom
Asus has released a lot of 100 Series motherboards over recent months so it has had to release a lot of BIOS updates for compatibility with Kaby Lake. If your motherboard is based upon the Intel Z170, Q170, H170, B150, H110, or C232 chipset it looks like you're covered for an Intel 7th Generation Core processor upgrade when they become available in a few months time. (see above table)
To get this latest Kaby Lake ready BIOS go to the product page for your particular motherboard and select the 'support' tab. On the next page click the 'driver and tools' tab, then select your OS. Scroll down the 'files found' list to the BIOS section and expand it. At the top of that list will be the latest BIOS, supporting Intel's 7th Generation Core processors.
Alternatively, if you use or download the ASUS EZ Update accessory software, you can 'one-click' auto-update your BIOS as-and-when updates become available. This software is part of the ASUS AI Suite 3, available from the 'utilities' section of your motherboard support, drivers and tools page.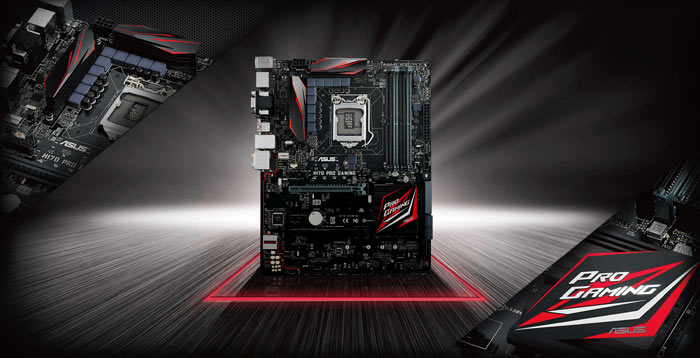 I couldn't find an Asus blog post or news feature detailing these BIOS updates, and don't have an Asus motherboard, so I 'randomly' picked a motherboard to check if there was any more information regarding the new BIOS available. There wasn't. All I found was that the H170-PRO BIOS version 2003 "Supports new CPUs" and it was a 9.27MB download that contained no readme.txt or changelog. This particular motherboard BIOS update for Kaby Lake was released late last month.