ASUS has announced that its TUF Sabertooth Z97 Mark 2/USB 3.1 is the first SuperSpeed USB 10Gbps certified motherboard in the world. The motherboard had to pass a rigorous series of tests set by the USB Implementers Forum (USB-IF) that concerned not only transfer speed but signal quality, stress tests, sustained transmission tests and compatibility with devices such as printers, USB drives, video cameras, mice, headsets and many more. In a nutshell: the USB-IF tests certify product interoperability, performance and reliability.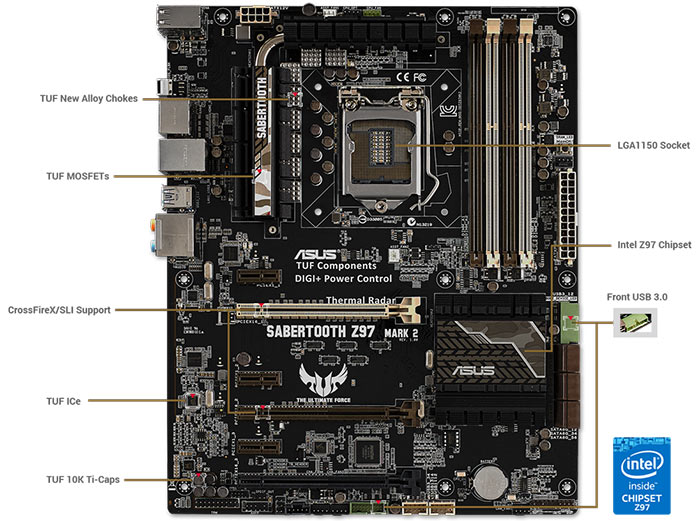 While you might see many motherboards with USB 3.1 listed in the specs on the box, please be aware of the differences between USB 3.1 Gen 1 and USB 3.1 Gen 2. The USB-IF reminds us (PDF) of the potentially confusing fact that "USB 3.1 Gen 1 and USB 3.0 terms are synonymous".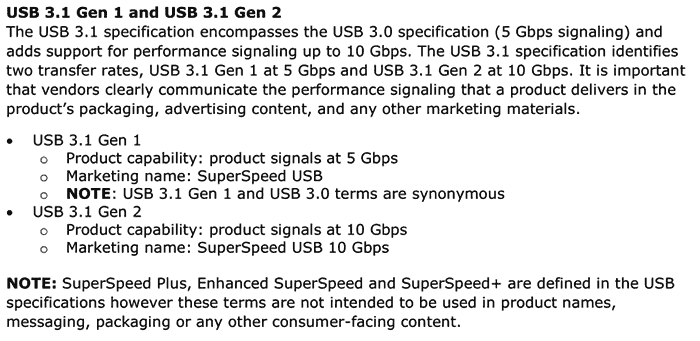 You can see from the above guidelines that manufacturers should make it very clear whether devices offer USB 3.1 Gen 1 or Gen 2.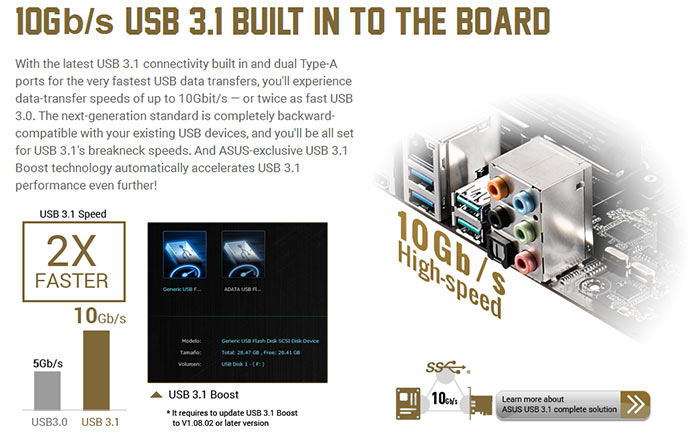 Looking beyond the USB 3.1 Gen 2 certification now, the ASUS TUF Sabertooth Z97 Mark 2/USB 3.1 offers all you would expect from an Intel Z97-based ASUS TUF motherboard. It sports a LGA1150 Socket for the 5th, New 4th and 4th generation Intel Core i7/i5/i3/Pentium/Celeron processors. Plus you get lots of TUF (The Ultimate Force) durability and cooling features including:
TUF Components [TUF 10K Ti-Caps, TUF New Alloy Choke & MOSFETs; Certified by Military-standard] - Certified for Tough Duty
TUF ESD guards on peripheral connectors
TUF ICe - Your Total Cooling Commander
Thermal Radar 2 - Customized Fan Tuning, Complete System Cooling
5 year warranty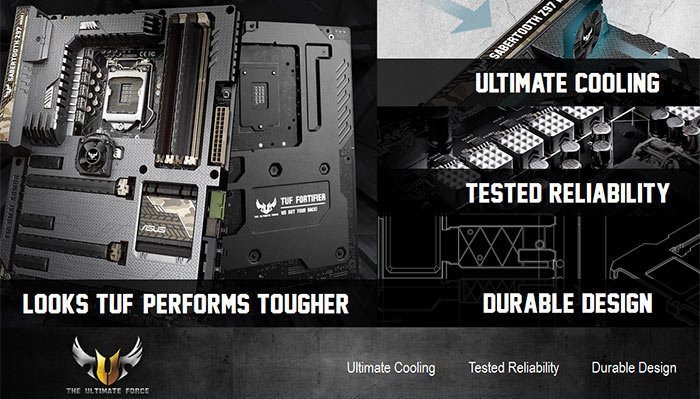 The ASUS TUF Sabertooth Z97 Mark 2/USB 3.1 features 4 DDR3 DIMM slots, Quad-SLI and Quad-CrossFire setups, 6x SATA 6Gb/s ports and two rear USB 3.1 Gen 2 ports among its 10 total USB connectors.