MSI has been publishing teaser images of its upcoming Intel Z170 chipset based motherboards. Last week it published some teaser images of the striking monochrome Z170 Krait, which it has now followed up with snaps showing a trio of GAMING M branded boards. Those considering a new performance computer build based around an LGA1151 socket Intel Skylake CPU accompanied by DDR4 memory may be interested in these motherboards.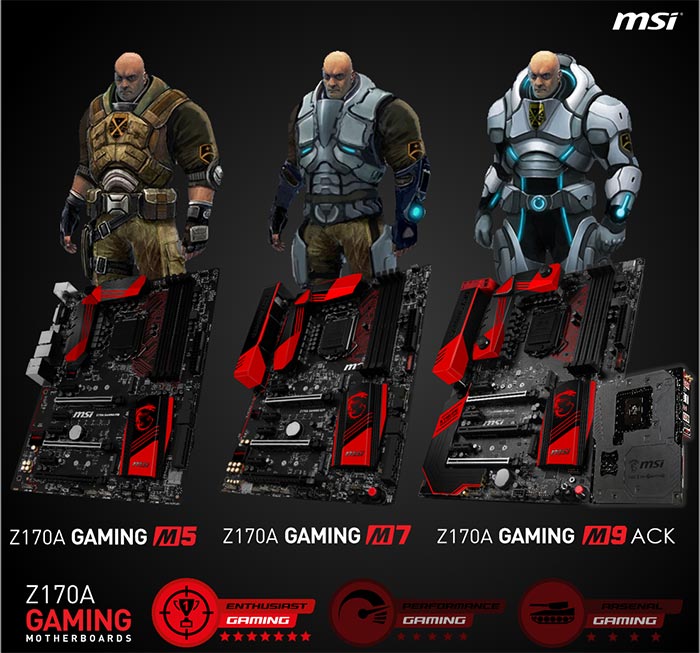 The three upcoming GAMING M Z170 motherboards pictured by MSI are the Z170A Gaming M5, the Z170A Gaming M7, and the Z170A Gaming M9 ACK. From various pictures of the boards and looking at close-ups and further details we can garner that the three boards share the following common specifications:
Multiphase VRM
Support for two high-end graphics cards
Two USB 3.1 connectors (1 x Type-A, 1 x Type-C)
Two M.2. slots
Ten SATA ports
AudioBoost III isolated circuit 7.1 sound
Killer networking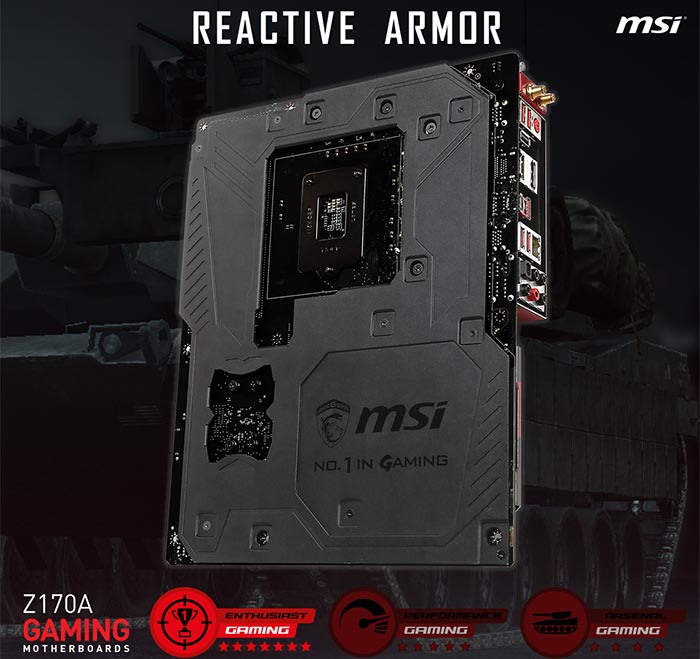 The Z170A Gaming M7 builds upon this base specification with 14-phase CPU VRM and a 'Game Boost' rotary control to provide 11 preset levels of CPU and memory overclocking. MSI's Z170A Gaming M9 ACK sits atop of the range with additional support for a VRM that can be liquid cooled, more overclocking capabilities and the special 'Reactive Armour' backplate. The closer shot of the armour shows that you will also get dedicated gaming input peripheral connectors.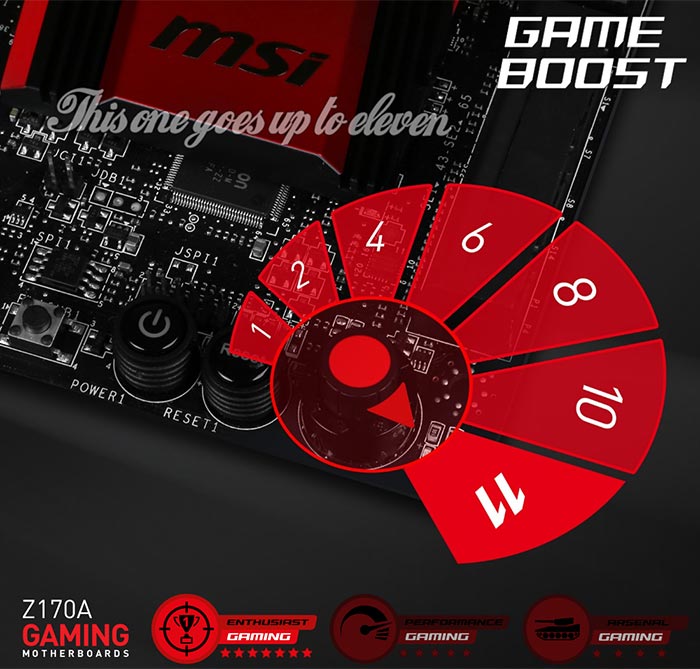 When can you buy one of MSI's new Z170 motherboards? In a Facebook post reply the firm tells a fan that "the mobo will be available after Aug 5th". That coincides with the start of Gamescom, Cologne. This is the event where we expect the Skylake Core i7-6700K and Core i5-6600K processors and the first crop of 100-Series motherboards to be showcased by Intel.