ASUS has announced that it has been working alongside Intel to "Unleash Full SATA Express Performance," in its motherboard designs. It says that its newly developed 'SRIS' BIOS structure will enable sequential read/write speeds of up to 745/809MB/s on upcoming motherboard designs paired with SATA Express SSDs. ASUS proudly claims that it will become the first world's first motherboard to "deliver the full potential of SATA Express" to end users.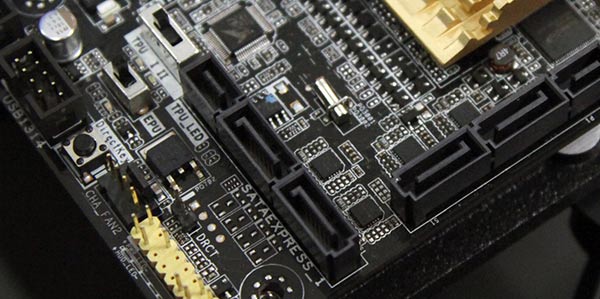 ASUS first showed its ASUS Z87-Deluxe/SATA Express concept motherboard at CES in January this year and it is happy to report that it has enjoyed an R&D breakthrough with the help of Intel. What this means is that users will be able to "enjoy the full performance of the SATA Express interface and SATA Express components".
SRIS BIOS breakthrough
Separate Reference Clock with Independent Spread Spectrum Clocking Architecture, or SRIS for short, plays a vital role in the BIOS of these new breed of motherboards. It ensures that the timings between the SATA Express device and motherboard are kept precisely in tune with one another. ASUS put the speed benefits in simple layman terms; "so fast that a 10GB full-length HD movie transfers in around 10 seconds".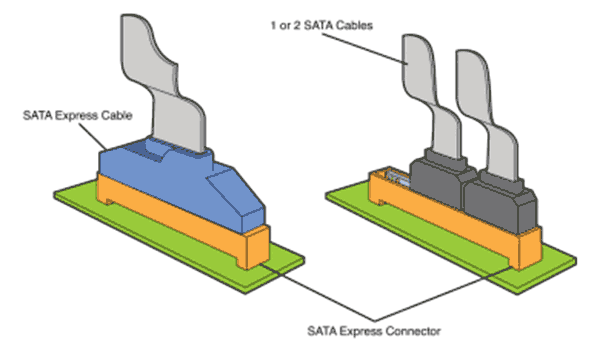 ASUS also wants to highlight to readers that its SRIS BIOS architecture is also a good move to ensure that SATA Express device users enjoy little or no compatibility problems, due to the rigorous standards compliance and accuracy of its technology.
Getting a roughly 40 or 50 per cent performance boost over a top performing SATA III SSD is definitely a feature that could help ASUS differentiate its products for a time. We are told the SRIS BIOS tech will become available worldwide in future ASUS motherboards, however no timescale is given. We did recently spot that some of the impending ASUS Z97 motherboards do feature SATA Express connectors though.