Hardware site WCCF-Tech has acquired a lot of details, specifications and pictures said to be of MSI's upcoming range of Intel 9-Series motherboards which it is aiming at gamers. There are a total of six such new MSI motherboards detailed which include; the MSI Gaming 9 AC, MSI Gaming 7, MSI Gaming 5, MSI Gaming 3 (two versions with either top or entry tier 9-Series chipset) and MSI Mini ITX.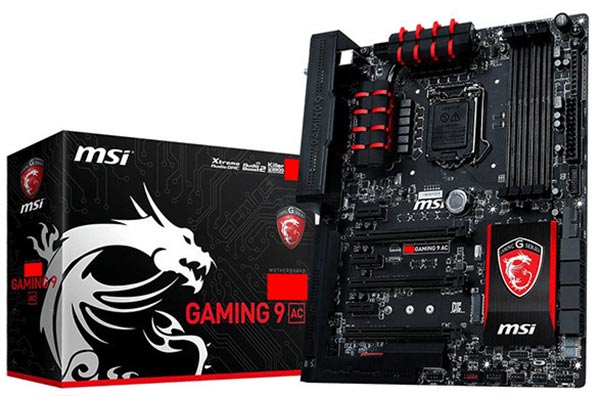 MSI has designed each of its new boards to appeal to different parts of the gaming market, from the flagship MSI Gaming 9 AC to its diminutive MSI Mini ITX gaming board. All the boards detailed by WCCF are full ATX sized except for the aforementioned Mini ITX one.
Looking first at the flagship MSI Gaming 9 AC, this is said to be compatible with Haswell, Haswell Refresh, Devil's Canyon and Broadwell K processors. It has a 12-phase power design. You can see its 'Military Class' components hidden beneath some black & red heatpipe blocks (also present on the other boards). Another distinctive feature which must catch your eye on this and the other motherboards is the large rectangular block with MSI logo and marque upon it. MSI has been teasing this upon its Facebook site recently. It is a stylised cooling block for the Intel 9-Series chipset.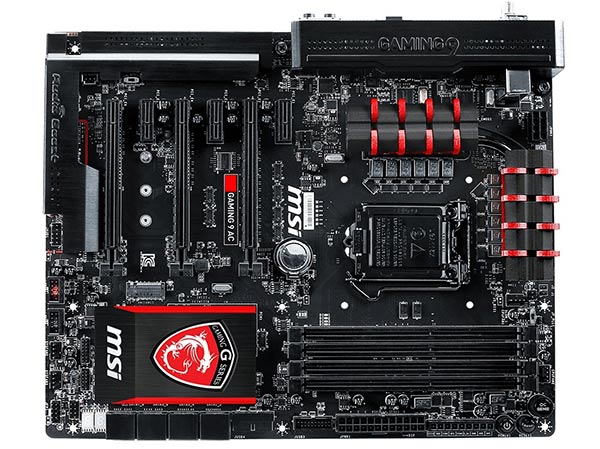 Other key specs of the MSI Gaming 9 AC include: 4x DDR3 DIMM clots, 3x PCI-e 3.0 x16 and 3x PCI-e 3.0 x1 slots. For storage there are 8x SATA 6 GB/s ports and an M.2 PCI-e storage slot. It also features Audio Boost 2, Killer E2200 LAN and 802.11AC wireless.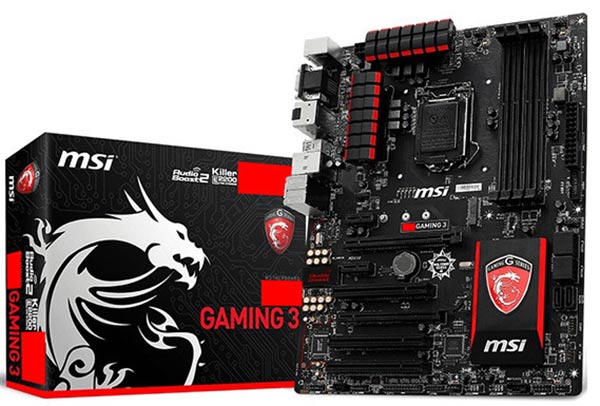 The MSI Gaming 7, Gaming 5, Gaming 3 motherboards are progressively feature cut to achieve pricing points in the range. There are actually two versions of the Gaming 3, says WCCF, one with a top tier and one with an entry level tier 9-Series chipset.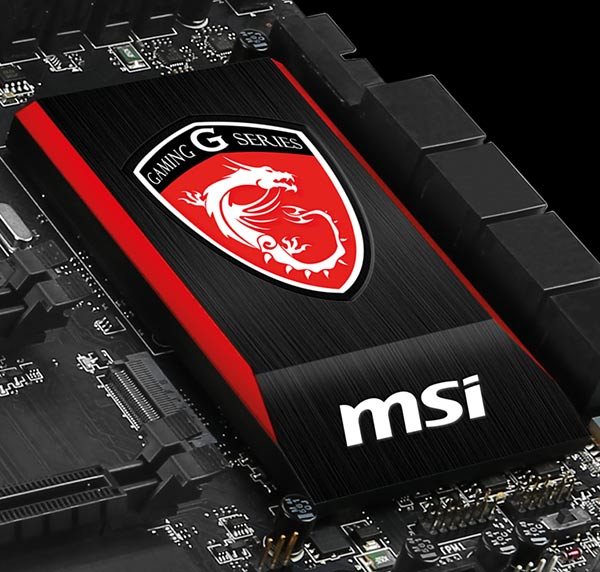 With the interest in smaller form factor PCs which can provide decent power and expandability it is interesting to see the new MSI Mini ITX gaming board. This motherboard, despite its size retains quite a number of features present on the flagship. Does it manage to keep the right mix of vital features and interfaces for gamers? It has a single PCI-e 3.0 x16 and two DDR3 DIMM slots supporting a maximum of 32GB of memory. Also 4 x SATA 6GB/s ports are available for storage but WCCF doesn't mention M.2 storage capability.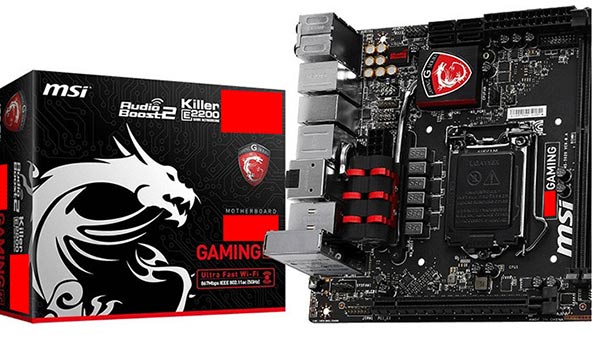 The Mini ITX also features MSI Audio Boost 2.0 technology, 6x USB 3.0 ports, 2x USB 2.0 ports, 2x e-SATA ports, Dual HDMI, a Display port, SP/DIF, Killer E2200 LAN and 802.11AC network connectivity.