Today ASRock emailed us to say that it has become the first motherboard manufacturer in the world to support the AMD 2400MHz+ AMP (AMD Memory Profile). As of now two of the firm's FM2+ motherboards are certified as such and we are told the whole range of FM2+ boards from ASRock will soon support the fast memory standard.
Faster memory can be especially beneficial to systems sporting AMD APUs so this support for the AMD 2400MHz+ AMP on the FM2A88X Extreme6+ and FM2A88X-ITX+ motherboards is particularly welcome news. Both of these motherboards have passed AMD's tests for AMP 2400 ready certification and proudly display the new logos upon their packaging.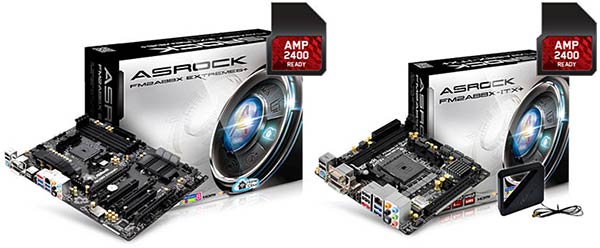 ASRock's UEFI utility makes it very easy to get the most from your memory once you have assembled your system. You can see the utility in action in the screenshot below. Here the user has loaded the AMD AMP profile for 2400MHz DDR3 RAM. With the Auto setting then enabled the motherboard will take care of the rest of the system settings.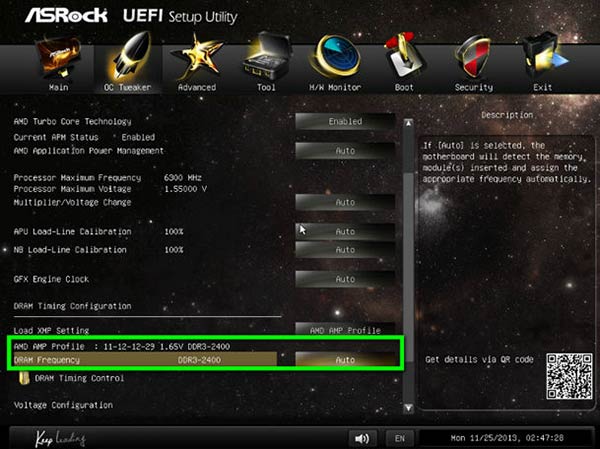 As mentioned in the introduction, ASRock will be adding AMP 2400MHz+ support to its full range of seventeen AMD FM2+ motherboards. The full range including Extreme, Overclocking and Gaming targeted boards can be found on ASRock's site here. No timescale was given on the update schedule for these boards to pass, get certified and possibly BIOS updated to support the AMD 2400MHz+ memory profile.