Intel has announced that it will be leaving the desktop motherboard business after 2013. The company will refocus on producing reference motherboard designs for emerging form factors (EFF), all-in-ones, ultrabooks and tablets. Intel will continue to supply chipsets to companies like ASUS, Gigabyte, and MSI to cater for the desktop market.
Haswell will therefore be Intel's last production run of desktop mITX/mATX/ATX designs. The Haswell motherboards will receive all the usual warranties, support and BIOS updates you would expect from an Intel motherboard in the past.
Anandtech notes that Intel isn't reducing its workforce but they will be redeployed in other areas to use their talents. Importantly reference designs will not be impacted by the winding down of the desktop motherboard business "The group within Intel responsible for building reference designs that are used internally for testing as well as end up as the base for many 3rd party motherboards will not be impacted by this decision either. The reference board group will continue to operate and supply reference designs to Intel partners. This is good news as it means that you shouldn't see a reduction in quality of what's out there," reports Anand Lal Shimpi.
Why the change after 20 years?
Intel motherboards started off as a "quality alternative" in the desktop motherboard market, making sure that new processors had solid support for their full range of capabilities from day one of launch. In the heady days of Socket 7, when competing chipsets such as ALI, VIA, and SiS supported both AMD and Intel chips there was fierce feature and price competition in the chipset business, sometimes stability wasn't as good as it could be. Now Anand and others suggest that it isn't worth Intel's effort making its own motherboards anymore. The margins are small, the market shrinking, and the partners do a pretty good job of making competitive, feature rich and differentiated boards based on Intel's reference designs.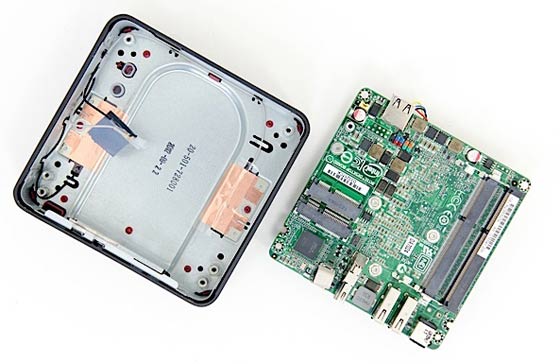 Intel sees some desktop enthusiasts moving over to the NUC and future versions of that platform, with barebones NUC motherboards being made available. These micro PC form factors may be what many current desktop PC enthusiasts will be tinkering with in years to come. Other computer users should be amply catered for by the all-in-ones, ultrabooks and tablets.