It's now known that AMD's upcoming Vishera Piledriver cores will continue to use the firm's AM3+ socket, with early confirmation perhaps showing up when companies such as ASUS began to announce refreshes to their AM3+ product line-up.
What wasn't known up until recently, however, was that AMD intends to stick by the AM3+ socket for at least one more major processor iteration, which is highly likely to be Steamroller. One of the compelling reasons to stand by AMD is typically cost, knowing that an investment in an AM3+ motherboard will most likely survive an extra processor generation is a compelling cash saver and, in fact, a portion of users running AMD computers are likely to already have AM3+ motherboards, as the socket has been available since mid-2011.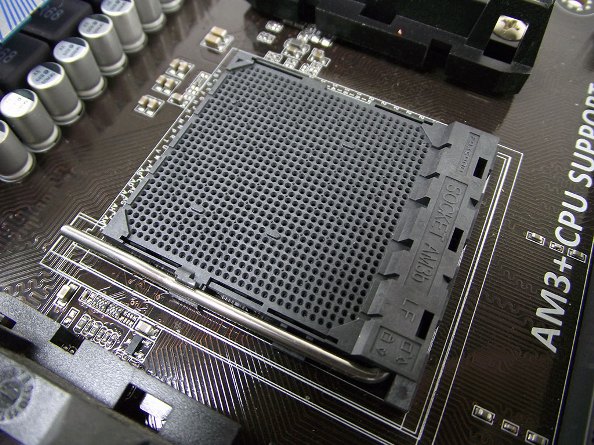 AMD's new Trinity APU processors will require new socket, FM2, however, despite the release of FM1 only one year ago. Granting the firm some leg room, the APU is a younger, faster-evolving market and it's not unreasonable to expect a rapid evolution of standards and hardware. Certainly though, AMD appears to be working towards something with its sockets and has confirmed its intent to provide a unified socket and platform when it next introduces a new standard.
We wonder if AMD will chose to support the newly ratified DDR4 in future platforms, or if the firm will be looking to solutions, a little bit cooler and more exotic.