The race to boast PCIe Gen3 compatibility is seemingly heating up. The latest episode concluded in MSI making claims about Gigabyte's efforts, but ASRock is quite determined to make its own point.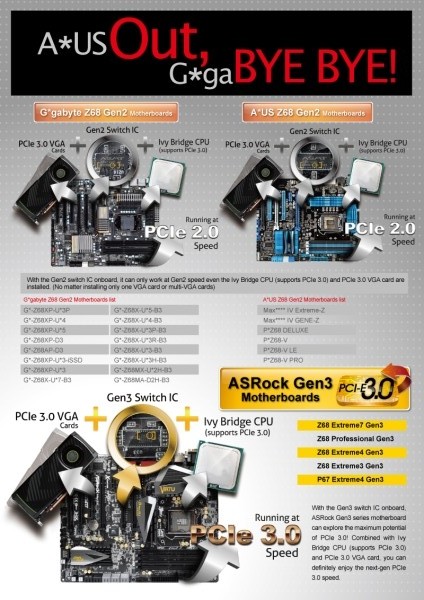 In the flyer seen above, the company expresses its opinion that A*US and G*gabyte's claims of true PCIe Gen3 support aren't true, and that the first-to-market award should rightfully be theirs.
It all seems to centre around the requirement to use Gen3 Switch ICs, in order to derive the maximum potential of PCIe 3.0. As far as ASRock is concerned, some of its competitors aren't quite cutting the mustard, by using Gen2 Switch ICs instead.
The company announced its line-up of PCIe Gen3 boards back in July, and states that these have been available since July.