Foxconn is hard at work polishing up its Quantum Force X79 mainboard, powered by Intel's upcoming X79 chipset.
With the X79 scheduled for launch sometime during Q4 - November, according to the latest reports - Foxconn goes for a 14-phase VRM for power delivery, and there are a bunch of overclocking-friendly inclusions. We're looking at voltage measurement points, onboard power/reset buttons, an onboard LED display for POST codes, and other overclocking buttons, to make quite the high-end SKU.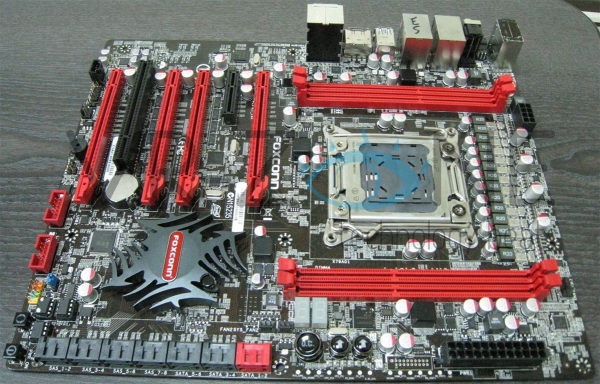 As for aesthetics, we can see that Foxconn has got its heart set on a classic black and red colour scheme, and has also apparently finalised the heatsink unit that it wants to strap on the X79 chipset. The manufacturer is said to have also been busy tweaking the layout of expansion slots and overall component placement.