Intel's X79 chipset broke cover at COMPUTEX yesterday as we grabbed a peek at a pre-production ASUS board.
While the motherboard giant's effort may not be indicative of a final-release board, just a few metres away ASRock was proudly showing off its own X79 - this time in retail-box livery.
The X79 Extreme4, pictured below, supports the upcoming Sandy Bridge Extreme chip that's presented on an LGA2011 form factor. The chip is going to be huge, evinced by the size of the socket, and it's flanked by four memory slots that combine to offer quad-channel throughput.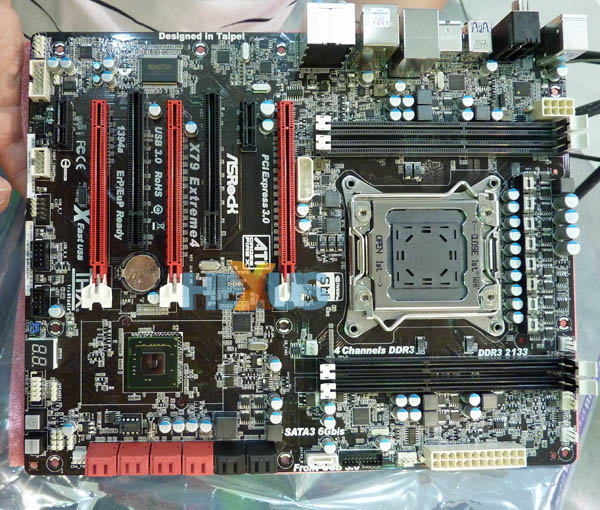 How about this for a rollcall of features: quad SLI, quad CrossFireX support, 4x USB 3.0, 12x USB 2.0, 8x SAS, 1x SATA 3, 4x SATA 2, 1x eSATA 3, and 2x FireWire, according to the specification sheet. It's clear that X79 is going to be a board that genuinely blurs the line between low-end server and high-end desktop.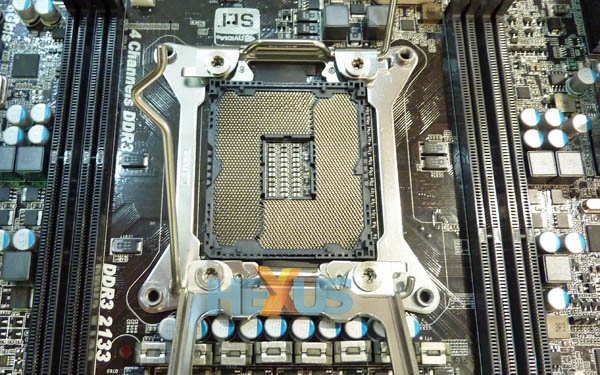 Here's a better look at the socket once the protective plastic cap has been removed. Going by just how jam-packed the board is, chock-full of features, we doubt that it'll come in at below £250... and even that's a conservative estimate.