It's time to stop associating Inno3D with just graphics cards as the company's on hand at COMPUTEX '09 with a handful of other products.
First up is its NVIDIA ION-based motherboard, a solution that looks identical to the ZOTAC board announced last month - perhaps unsurprising considering that both are part of the PC Partner group.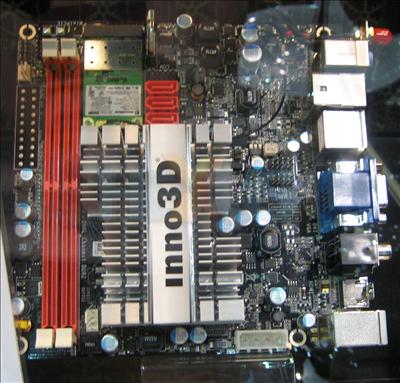 As with ZOTAC's board, it'll come bundled with an optional 6cm fan and features a mini PCIe expansion slot. The board offers three SATA ports and a single eSATA port, as well as VGA, DVI and HDMI connectivity. There's a bundled 90W external power supply, and we'd expect the board to be available in single-core Intel Atom N230 and dual-core Intel Atom N330 models.
Keeping up with the re-branded diversification process, Inno3D's also launching its own range of iCHILL cooling products - including CPU coolers, fans and RAM heatsinks. Look closely and you'll notice that it's a range of existing Arctic Cooling kit repackaged with iCHILL branding.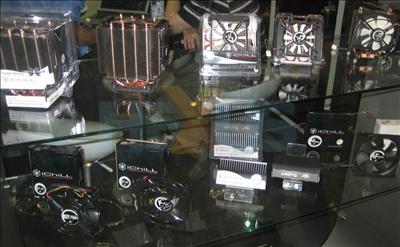 Not entirely new, then, but we reckon Inno3D's just treading the water to see in which areas of the market it may be successful.