Fujitsu's LifeBook N7010 has been doing the rounds for a short while and is being touted as the first notebook to feature a full-size display along with a secondary touchscreen.
The slightly peculiar combination is now available in the U.S. and carries a starting price of $1,499. That'll get you a fair amount of power, including a 2.26GHz Intel Core 2 Duo processor, 4GB of DDR3 memory, a 320GB hard-disk drive, ATI Mobility Radeon HD 3470 graphics and an integrated Blu-ray drive, too.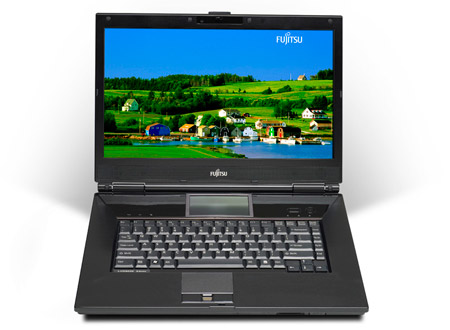 What's most interesting, though, is the dual-screen combo. The main display is a 16in LCD screen that offers a somewhat lacklustre 1,366x768 resolution. Hoping to compensate for the unusual lack of pixels in the main display is a secondary 4in touchscreen - placed directly above the keyboard. The 4in display offers a resolution of 480x272 pixels and supports a variety of functions including the ability to act as an application launcher, photo viewer or media control window.
Sounds like it could be useful, but the notebook has a selection of drawbacks, too. Battery life is rated at a mere 2.5 hours, and the notebook is almost two inches thick and weighs just under eight pounds.
We're all for touch functionality, particularly on mobile devices, but we feel this isn't the most attractive implementation we've ever seen.
Official product page: Fujitsu.com