In our overview of the AMD Fall Update yesterday, the HEXUS editor talked about the new motherboards that were being prepared for AMD's 3rd Gen AMD Ryzen Threadripper processors. Briefly, the new TRX40 chipset motherboards are a necessary update as they deliver the extra socket bandwidth required to make the platform meaningful, they also deliver PCIe 4.0 to HEDT platforms for the first time.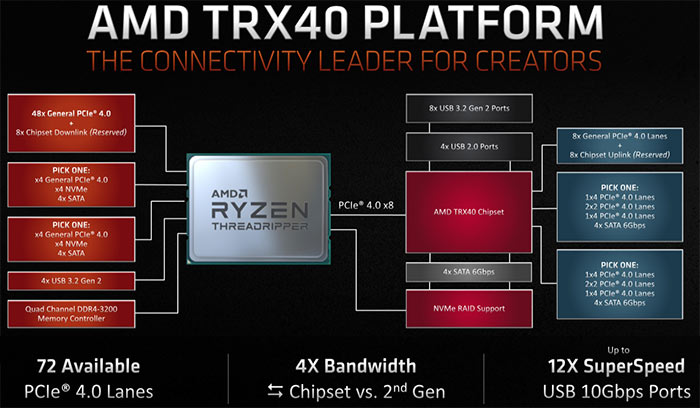 Now, big hitting component makers like Asus, Gigabyte and MSI have released preliminary details and specs for their TRX motherboards that will become available in late November, in time for the arrival of the first processors. These big three AMD motherboard partners have shared info about their new TRX40 products with HEXUS, and also uploaded blogs, press releases and product pages already.
Asus is readying three new motherboards for the end of November and they are the; ROG Zenith Extreme II, ROG Strix TRX40-E Gaming, and Asus Prime TRX40-Pro. In an email to HEXUS, Asus PR summed up that the new TRX40 trio was "Designed for professionals, gamers and enthusiasts… with PCIe 4.0 support on every PCIe and M.2 slot on the boards, meaning that whoever you are, the best performance is available for you."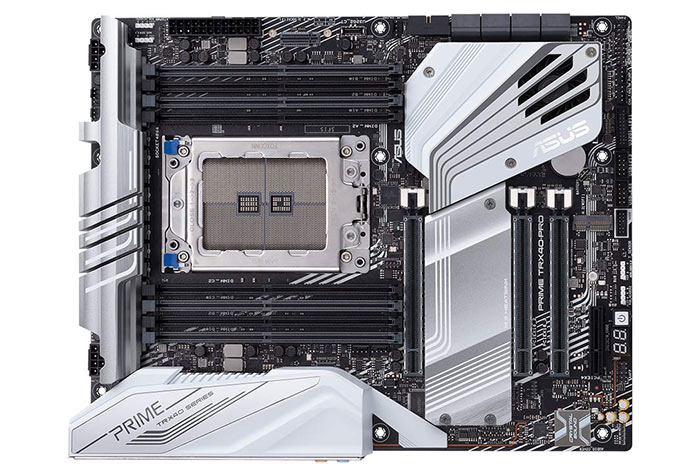 If you are a fan of Asus and interested in an AMD 3rd gen Threadripper system you should check out the new Edge Up Asus blog post which provides a deep dive into all three new motherboards from Asus - from the 'push-every-limit' ROG Zenith II Extreme, to the gaming purposed ROG Strix TRX40-E Gaming, and the 'rock-solid professional foundation' of the Prime TRX40-Pro (individual product pages directly linked).
Gigabyte has announced four new AMD TRX40 motherboards, and you can find their individual product pages here. "Gigabyte has worked closely with AMD since the start of the development of 3rd Gen. AMD Ryzen Threadripper Processors and the TRX40 chipset to develop a series of motherboards that capitalize on the full potential of this enthusiast-grade platform," boasted Jackson Hsu, Director of the Gigabyte Channel Solutions Product Development Division. All its enthusiast-grade TRX40 AORUS motherboards are ideal for content creators looking to build a high-end workstation, hardcore gamers who want a powerful new gaming rig, or even users who want the best of both worlds, says the firm.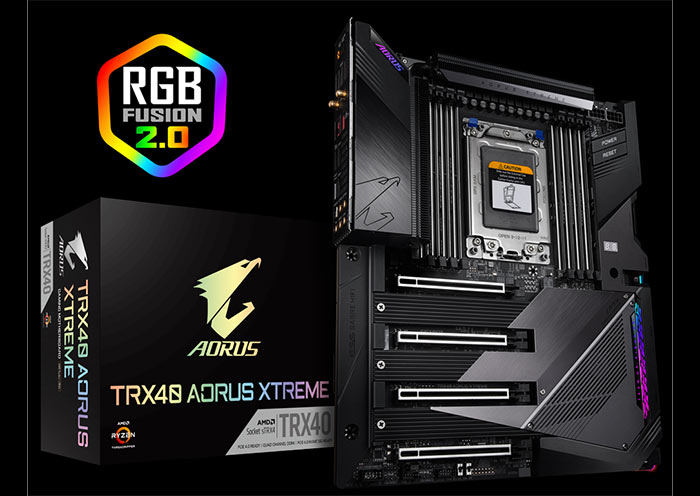 The pinnacle of Gigabyte's offerings is the flagship TRX40 Aorus Xtreme which packs a direct 16+3 phase digital power design and pairs it with an "impressive thermal solution consisting of Fins-Array Technology, a Nanocarbon Baseplate, an 8mm mega heatpipe, aluminium I/O armour, and a 5cm chipset fan". Meanwhile, any Gigabyte TRX40 board you choose will sport advanced features such as server-class Intel X550-AT2 Dual GBE LAN, 8x DIMM quad-channel DDR4 memory with XMP 4400MHz+ performance, Intel WIFI 6, 4-way dual width PCIe slots, GC-Titan Ridge AIC, and more.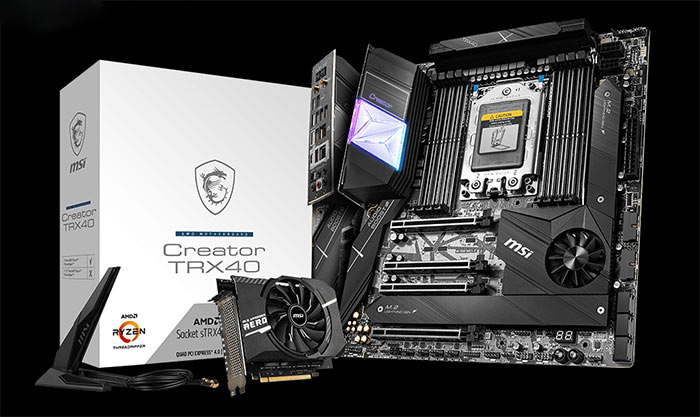 MSI has announced a trio of AMD TRX40 motherboards which you can find individual product page links for here (select the AMD TRX40 chipset from the drop-down menu, or go direct to a comparison table for the three). As you can see MIS is offering the Creator TRX40, TRX40 PRO 10G and TRX40 PRO WIFI to hit its targeted market segments for this market.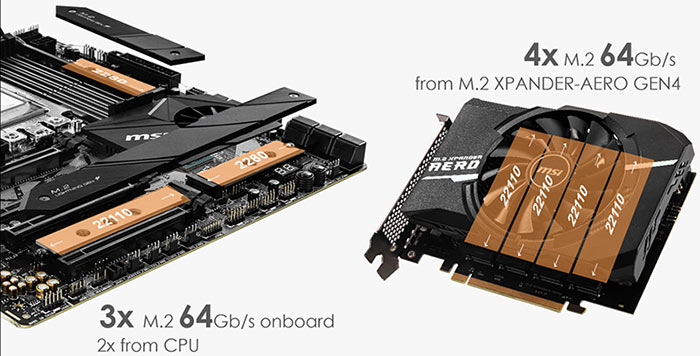 The top end TRX40 board from MSI is aimed at creators and aptly named the Creator TRX40. This uses the MSI crystal design but more importantly comes with 16 phases 70A digital power and plenty of design focus on thermals. Its substantial Frozr Heatsink, M.2 Shield Frozr over 3x M.2 slots, and M/2 Xpander-Aero all help in this department.

128-threads ripping
Last but not least, yesterday we heard of the initial AMD Threadripper 3XXX processors lineup consisting of just the TR 3960X and TR 3970X, housing 24C48T and 32C64T and priced at $1,399 and $1,999, respectively. We expect AMD to release 3rd gen Threadrippers with more cores and threads in the near future. With this in mind, Twitter user @ghost_motley spotted MSI teasing its Creator TRX40 with a processor sporting 128 threads. See screen grab below.