Intel has been pushing its Atom processor, especially the desktop Diamondville variant, with some gusto at COMPUTEX, and enough of its motherboard partners have followed with small-scale designs.

Take Foxconn as an example. It had two Atom-powered boards on display, both using the cheap-to-produce 945GC/ICH7 supporting chipset combination.

The CPU is soldered directly on to the board, reducing the BOM (bill of materials) cost, and the no-frills design, based around the Mini-ITX standard, packs in a lot for not much space.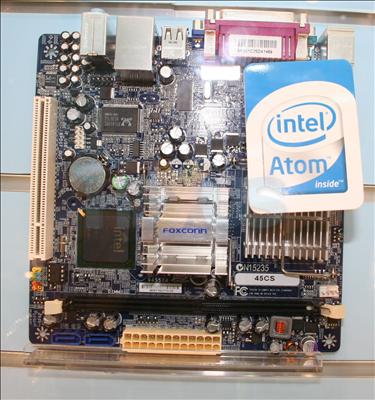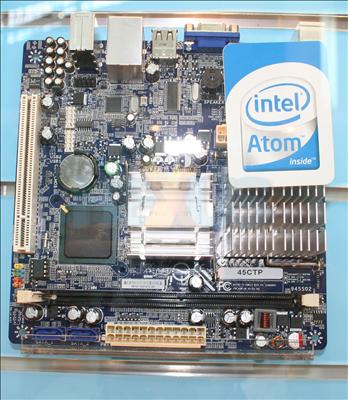 The 45CS and 45CTP models will support both the single- and dual-core Diamondville models, albeit with single-channel DDR2 memory. Performance, as you would expect, won't be stellar, but Atom is all about reducing the cost and delivering cheap 'nettops' for emerging markets and as second PCs in the home.

Onboard graphics are powered by the old-ish GMA950 in both cases, so don't expect any hardware-level support for H.264 and VC-1 decoding, or, for that matter, acceptable gameplay. Rather, Atom-powered desktop devices are all about basic web surfing, emailing, and word processing.

Foxconn will have suitable chassis ready to go in a month or so, too.