Exclusive discounts available for HEXUS readers!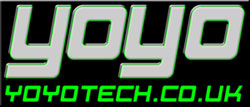 This Saturday, May 24th, YoYoTech will be hosting a special BLACKOPS event at its London store, where Foxconn's Quantum Force range of motherboards will be out in the open.
For the first time, visitors will be able to see the following trio of high-end Foxconn motherboards in the flesh:
BLACKOPS, an Intel X48-based motherboard which can be cooled with air, water, or liquid nitrogen!


DREADNUOUGHT, an Intel motherboard based on the nForce 790i chipset


DESTROYER, an AMD motherboard based on the nForce 780a chipset


The highlight, of course, is BLACKOPS, which Foxconn claims to be the world's first production motherboard to be shipped as "LN2 ready".
Getting to see these boards in the flesh isn't all you'll have to look forward too, either. YoYoTech has announced that HEXUS readers will be eligible for a five per cent discount on any purchases made on the day, excluding CPUs.
If you won't be buying, YoYoTech will be running competitions throughout the day, giving visitors the chance to win a selection of prizes, including a brand new system. There will also be a chance to enter a draw to win a BLACKOPS motherboard.
The event will be kicking off at 12pm this Saturday, May 24th, at YoYoTech's London store (30 Windmill Street, off Tottenham Court Road, London, W1T 2JL).
Useful links
quantum-force.net
yoyotech.co.uk