AMD is expected to officially launch the budget-midrange B450 chipset later this month. However its motherboard making partners appear to be chomping at the bit, jockeying to get their products into the spotlight already. Though no partner has thus far officially launched any such products it looks like the major players (Asus, Gigabyte, and MSI) have all now uploaded product pages featuring quite a selection of B450 chipset based products.
Compared to higher end contemporaneous motherboard chipsets such as AMD X470, there have of course been cuts, (similar to the AMD X370 - B370 differences) but it boasts the same number of PCIe Gen 3 lanes (up to 16 with a Ryzen 7 CPU), fewer PCIe Gen 2 lanes (6 rather than 8), fewer USB 3.0 ports, and just two SATA 6Mbps connectors. The B450 chipset supports overclocking of your Ryzen processor.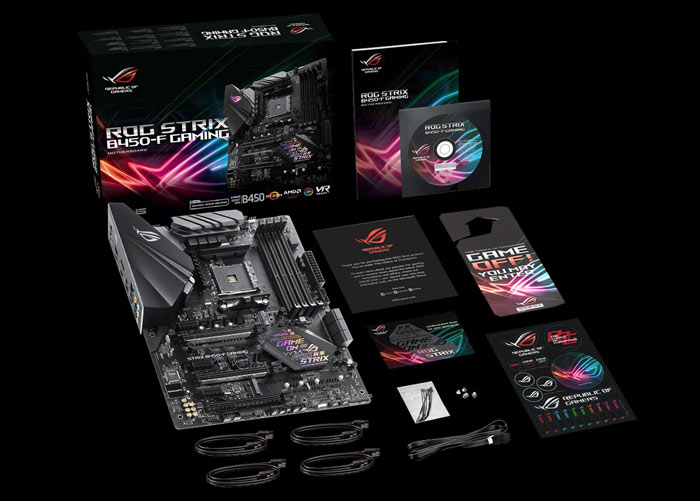 Asus has listed several B450 chipset motherboards at the time of writing. You will find a full selection of motherboard to meet your budget to mid-range AMD socket AM4 needs. There are two ROG boards; the full ATX sized ROG STRIX B450-F GAMING, and the mini-ITX ROG STRIX B450-I GAMING board.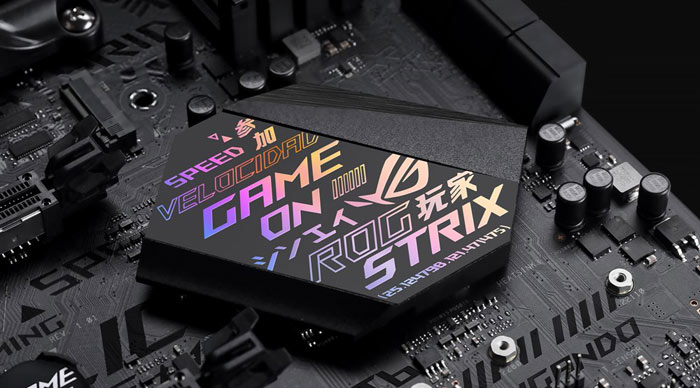 For Micro-ATX gaming builds you could choose the TUF B450M-PLUS GAMING, and for more general purpose computing Asus has a couple of PRIME boards for you to consider.
Gigabyte has four new B450 models to offer would-be buyers. Three are set to be released under the Aorus gaming brand. These are the B450 AORUS PRO WIFI, the B450 AORUS PRO, and the B450 AORUS M. The full ATX sized fully featured PRO models differ with by the inclusion of an Intel Dual Band 802.11ac Wi-Fi and Bluetooth 4.2 module on the WIFI model. Gigabyte retains many of the larger PRO board attractions in its Micro-ATX sized B450 AORUS M.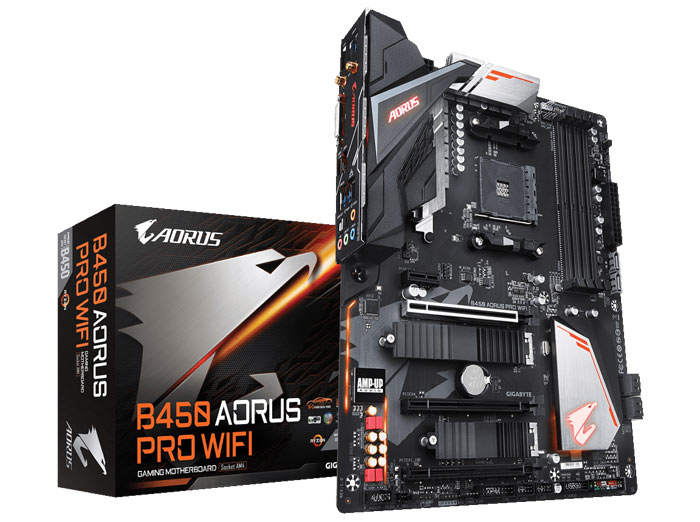 Lastly Gigabyte lists the Gigabyte B450M DS3H, which is a stripped down version of the B450 Aorus M. It comes sans elaborate heatsinks, or RGB lighting, and ships with a more modest power delivery section.
Searching MSI's website reveals a grand total of 12 new B450 chipset motherboards. Just go to the motherboard section of the MSI website and filter by chipset - AMD B450 to see them all listed, with summaries and clickable product page links too.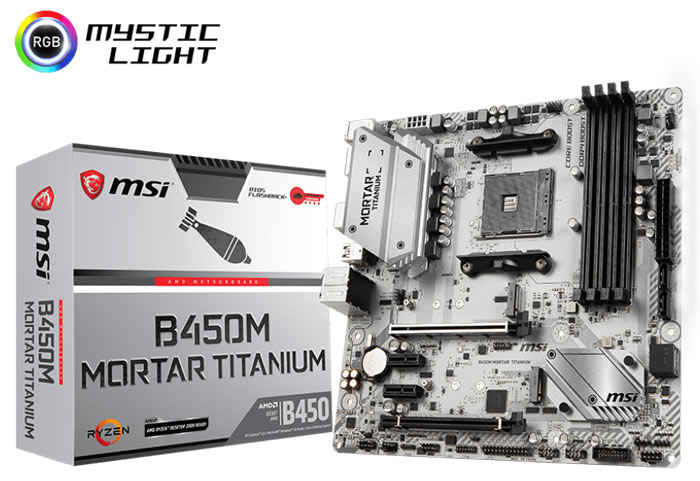 If you are familiar with MSI's previous motherboard ranges you won't be surprised to find Gaming, Carbon, Tomahawk, Bazooka, and Pro variants on the B450 theme. Board sizes on offer appear to be just ATX or Micro-ATX from MSI. If you are after a white Micro-ATX motherboard for your next build then you might like the new MSI B450M Mortar Titanium with Mystic Light Sync, pictured above. Regulars will remember HEXUS reviewed the previous gen MSI B350M Mortar (black) back in Feb.
Readers can expect some in-depth product reviews when the B450 chipset and motherboards are officially launched and available.