At the Surface event in New York a couple of hours ago Microsoft revealed a new version of its Surface Book laptop detachable hybrid. The new Surface Book i7 with Performance Base has two major claims to its name. First of all, Microsoft says that the new GPU offers better than twice the graphics performance of the original Surface Book with dGPU, and secondly the machine boasts a decent 30 per cent longer battery life.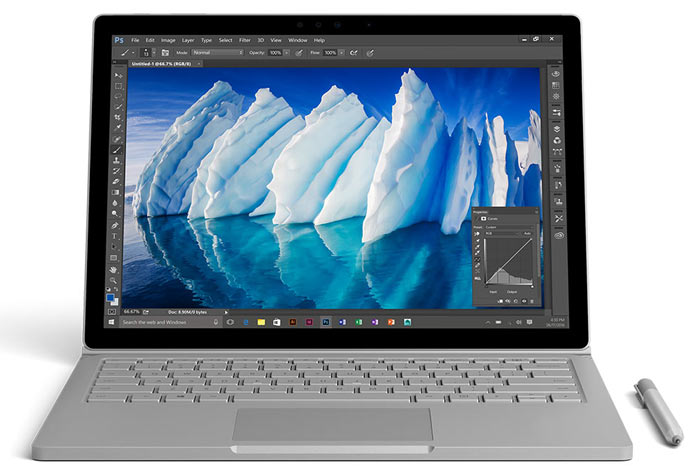 The new Surface Book i7 with Performance Base will coexist alongside the original Surface Book i5 and i7 models for now, as evidenced below. The extra graphics processing power comes from the specification of an Nvidia GeForce GTX 965M 2GB GPU. It also features extended battery life of up to 16 hours, rather than 12 hours, of video playback at default settings. Of course it comes with an inflated price tag to reflect the extra portable power it offers.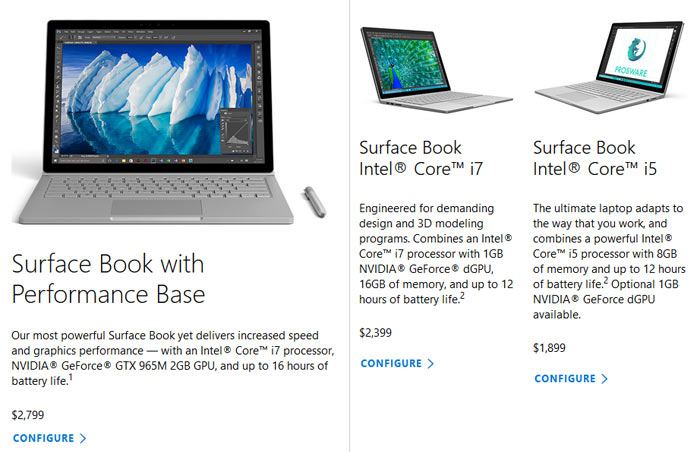 Please note that the 'Performance Base' price you see above left ($2799) is for the mid-level configuration with 16GB RAM and 512GB of storage. A model with 8GB of RAM and 256GB of storage costs $2399, and a model with 16GB of RAM and 1TB of storage costs $3299.
At the Surface Event, Microsoft's Panos Panay said users were asking for a more powerful Surface Book and that is what was shown off today. The new model is "engineered for professional-grade software," such as SolidWorks 3D CAD, AutoCAD Revit, and Adobe Premiere Pro 5, says Microsoft.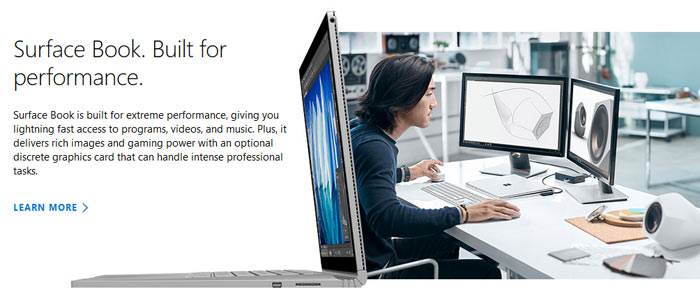 Elsewhere the Surface Book i7 with Performance Base is the same as the previous models. It is a detachable hinged 2-in-1 PC with a 13.5-inch 3000 x 2000 PixelSense display optimised for pen and touch. Existing accessories are compatible. You can see the full tech specs and compare the new model to other Surface devices on the official US product pages.
Again, I can't find this product on the UK Microsoft Store at this time. In the US you can pre-order this refreshed and more powerful Surface Book right now. The product release date is 10th November.