Microsoft will launch an updated Surface Book laptop convertible in June, according to a couple of new reports. The Surface Book 2 will be updated with an Intel Kaby Lake processor, a 4K display, and USB Type-C connectivity, say the rumours. It is thought that a June launch would be a spoiler tactic by Microsoft, hoping to overshadow Apple's WWDC MacBook laptop launches.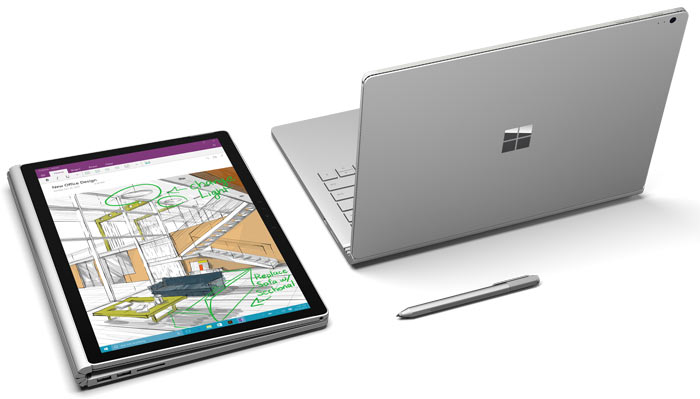 The original Surface Book was unveiled in October last year alongside the Surface Pro 4 and said top represent "the next chapter," of devices designed for Windows 10 alongside the entry level Surface 3. Billed as both "the ultimate laptop," and the "fastest 13-inch laptop ever made anywhere on any planet" by Microsoft, the Surface Book offered compelling specs, including a Skylake Core processor, a 13.5-inch 3000 x 2000 pixel touch display, battery life of up to 12 hours and even offered a dedicated Nvidia GPU onboard on some models.
A 4K display and the inclusion of USB Type-C connectivity are obvious upgrades for Microsoft's next Surface Book. Another area of attention would be the magnetic hinge mechanism, it would be tweaked to remove the gap present when closed says VineReport.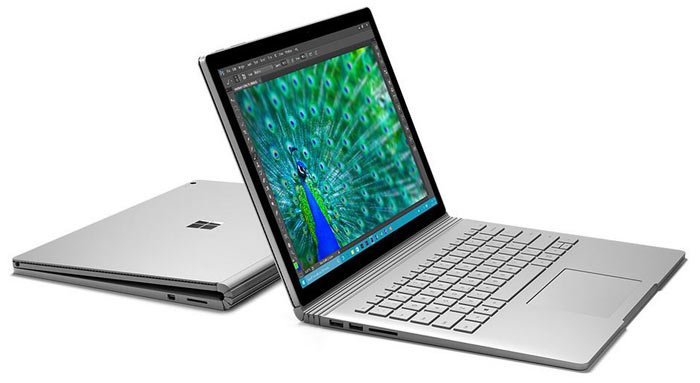 Will the folded hinge gap be removed?
Turning to the alleged Kaby Lake processor update – these 14nm processors are reportedly delayed and won't be shipping until the end of the year or thereabouts. A Microsoft Surface Book 2 launch event in June would therefore be very much out of sync with product availability. So, as often is the case, we must take these rumours with a pinch of salt - but we don't have too long to wait to see if they play out.