Over the weekend it seems like various Redditors have been able to tinker with Surface Book 2-in-1 machines at the Microsoft Store. With varying success they have been trying to determine the exact Nvidia GPU that Microsoft has chosen to equip in its top of the range Surface Book model. Now we have some screenshots from the various Redditors as 'proof' of the GPU specs. (1, 2)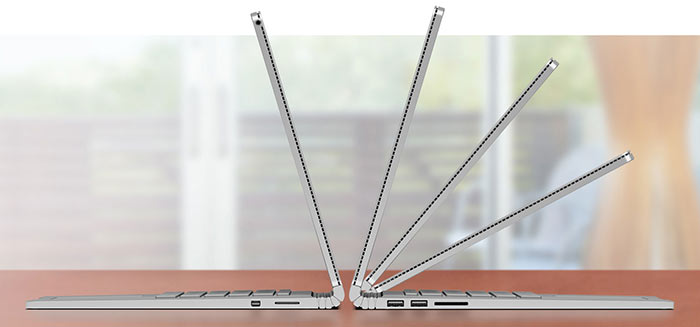 Microsoft launched the Surface Pro 4 tablet hybrid and surprised us with the new Surface Book 2-in-1 at an event on 6th October. We heard that the Surface Book would pack similar processors to those in the Surface Pro 4, namely Intel Skylake Core i5 and i7 chips. However the top of the range Surface Book promised a discrete Nvidia GeForce GPU.
Unfortunately Microsoft didn't reveal any details about the dGPU it had chosen to equip in its "ultimate laptop," which it claims is the "fastest 13-inch laptop ever made anywhere on any planet". So over the last fortnight we've been waiting patiently for official word.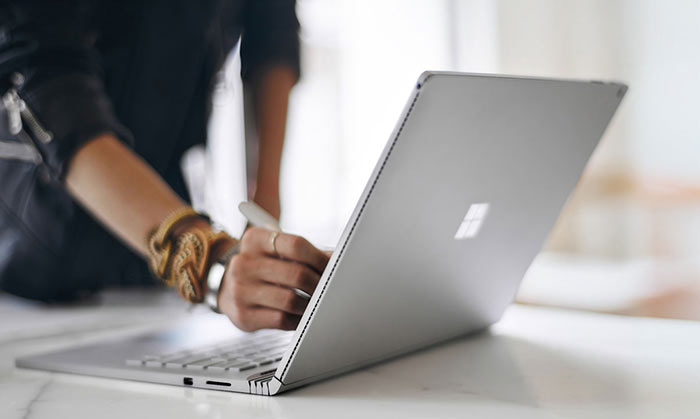 People are already laying down their cash for the Microsoft Surface Book, with reports that it is sold out at this stage, or at least you will have to face weeks of delays in shipment. Yet we don't have any proper specs for the Nvidia GPU in the top model. As mentioned in the intro, some Reddit members have managed to run TechPowerUp's GPUz on the Surface Book as well as a few other utilities to try and determine the GPU equipped.
One user who couldn't run GPUz, due to not having admin rights, checked out the Nvidia Control Panel. This is what 'BullOak' discovered:
Operating System: Windows 10 Pro, 64-bit
DirectX version: 12.0
GPU processor: GeForce GPU
Driver version: 354.15
Direct3D API version: 12
Direct3D feature level: 11_0
CUDA Cores: 384
Core clock: 954 MHz
Memory data rate: 5010 MHz
Memory interface: 64-bit
Memory bandwidth: 40.08 GB/s
Total available graphics memory: 5081 MB
Dedicated video memory: 1024 MB GDDR5
System video memory: 0 MB
Shared system memory: 4057 MB
Video BIOS version: 82.08.4D.00.01
IRQ: Not used
Bus: PCI Express x4 Gen3
Device Id: 10DE 134B 00081414
Part Number: 2702 0001
Other redditors were more successful in getting to install programs and two of them managed to run GPUz (as linked in the intro paragraph). The results are embedded below. As you can see, Microsoft's custom Nvidia dGPU is approximately similar to the Nvidia GeForce 940M.
click to zoom in
2x MacBook Pro speed
In a related piece of news, Microsoft News garnered a quote from Microsoft elaborating on the launch event claim that the Surface Book is "2x more powerful than a MacBook Pro". The news site asked for clarification; which MacBook Pro had been compared, for example? Microsoft gave the following statement in reply:
"Our validated performance claims are for the Microsoft Surface Book with an Intel Core i7 with 16GB RAM and custom discrete NVIDIA GeForce GPU against the MacBook Pro 13-inch with Retina display with an Intel Core i7 with 16GB RAM. We used third-party benchmarks to test the best available Surface Book against the best available 13-inch MacBook Pro."
Microsoft Surface Book shipments to pre-order customers and any retail availability will begin on 26th October.