Gigabyte has launched a new 15.6-inch gaming laptop featuring the key performance components of an Intel Core i7 CPU and an Nvidia GeForce GTX 965M GPU. According to the press release it has combined these components with other choice parts to create a "muscular yet gorgeous… thrilling beast" for gaming. Despite it's over the top description Gigabyte has simply named the new laptop the P55K.

Central to the Gigabyte P55K's performance we have an Intel Core i7-4720HQ (2.6GHz-3.6GHz) and Nvidia GeForce GTX 965M GDDR5 2GB working in concert. These are Haswell and Maxwell parts respectively. Gigabyte uses a motherboard featuring the mobile Intel HM87 Express chipset.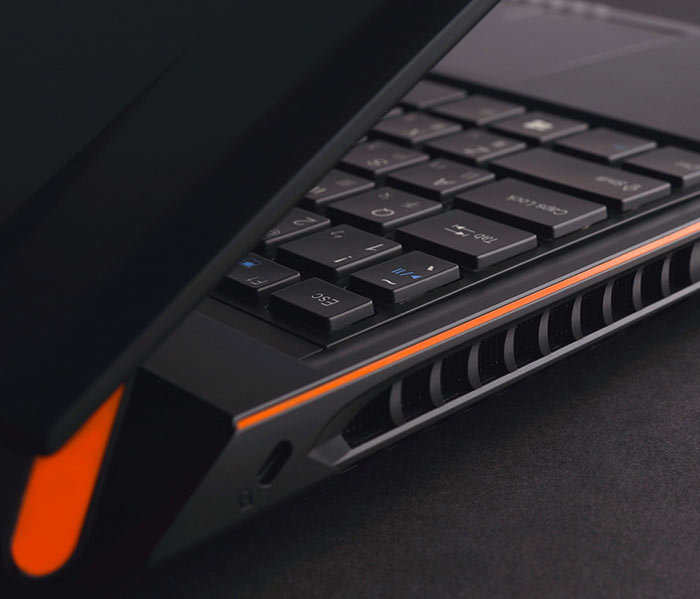 Buyers can specify 4/8GB of DDR3L RAM and max out the capacity at 16GB using the two available memory slots. Gigabyte offers a dual storage system which allows for the installation of a single 2.5-inch HDD (1TB 7200rpm or 500/750GB/1TB/1.5TB/2TB 5400rpm) and an (128/256/512GB) mSATA SSD. Users also have the option of ODDs including a Blu-ray Rewritable Drive with BDXL support.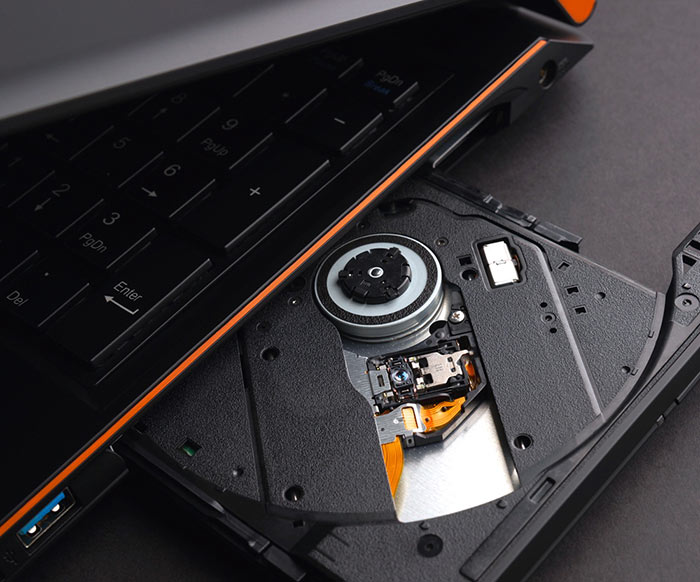 The 15.6-inch display as equipped is a Full HD 1920x1080 wide viewing angle LCD with matte surface, that's the only option. Gigabyte's P55K switches between the Nvidia GeForce GTX 965M GPU and integrated Intel HD Graphics 4600 as required using Nvidia Optimus Technology. It is claimed that the Nvidia GPU in the P55K laptop scores P7000+ in 3DMARK 11, offering a significant performance hike over the likes of the GTX 860M and GTX 960M. Turning to audio the laptop has two 2W speakers and Dolby Digital Plus Home Theater.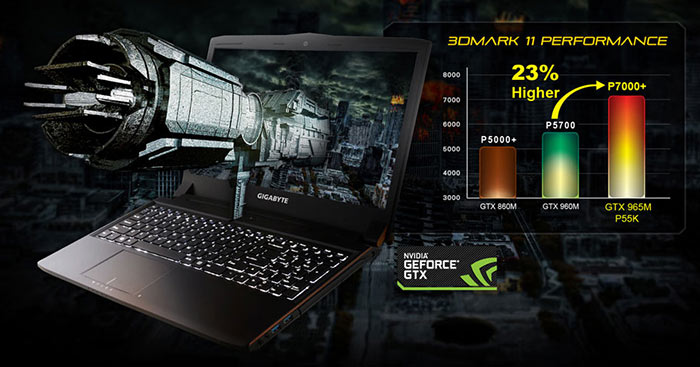 There are a total of 4x USB 3.0 ports on this laptop alongside an HDMI, D-sub, RJ45, Mic-in, Earphone-out, SD Card Reader and DC-in Jack. Communications and networking is catered for by 10/100/1000Mbps Ethernet, 802.11b/g/n Wi-Fi and Bluetooth V4.0. A built-in HD webcam is also present.
This "muscular" system weighs in at 2.4Kg and measures 380(W) x 269(D) x 26.8 ~ 34(H) mm. To keep you going on the move Gigabyte has installed a Li-ion 6-cell, 5400mAh, 57Wh battery. Keyboard backlighting is optional, whether you chose it or not the chiclet keys offer a 2.2mm key travel. The base model carries an MSRP of $1,249.