Apple quietly added a refreshed MacBook Air to its lineup on Monday, updating just a few features of the version from 2013. The 2014 MacBook Air is now available in Apple's online store, touting a slightly faster processor and similarly impressive battery life, but we wouldn't go as far as calling it a total revamp.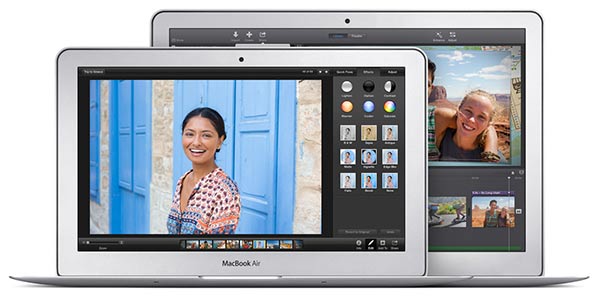 The most significant spec difference between the 2013 and 2014 MacBook Air generations is the upgrade in processor speed from 1.3GHz to 1.4GHz. The clock speed in the Turbo Boost modes as also been upped from 2.6GHz to 2.7GHz.
The integrated Intel HD 5000 graphics and 4GB of RAM base spec are unchanged from the previous model, alongside the Haswell-generation processors and the brushed aluminium body. Apple also does not add Retina a display to the new device, but prospective buyers may be glad to hear that despite the upgrade in specs, the 2014 version has actually dropped £100 in price in both the 11-inch and 13-inch screen configurations.

Seeing as Apple's tablet sales are stalling slightly, the new MacBook Air model was perhaps a move to keep sales moving with a lower price for the time being. Another reason for the lack of power upgrade could be related to Intel's next generation of chips, code named Broadwell, which is set to become available later in 2014 and early 2015. We still think there is a big change that Apple will be doing a more noteworthy revamp for its MacBook Air further down the line, maybe realising previous rumours of a slimmer fanless design by that time.