MSI is at CeBIT with a comprehensive line-up of new gaming PC equipment. The Taiwanese firm's new gaming wares include include notebooks, AIO PCs, motherboards, graphics cards and the MSI Nightblade gaming barebone we first saw last week.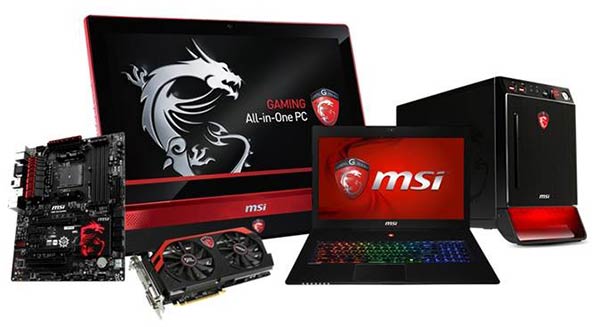 Eric Kuo, MSI Notebook vice president for global sales & marketing talked about creating products for PC gamers; "MSI has heard their longings and responded with numerous breakthroughs and innovations.The result has been gaming hardware with the latest processors and graphics technology, coupled with the most advanced and rich array of gaming features". Let's look through what has been announced…
MSI notebooks
MSI is showing off the GT70/GT60 2PE Dominator Pro and GT70/GT60 2PC Dominator gaming laptops featuring NVIDIA's latest GeForce GTX880M (Dominator Pro) and GTX870M (Dominator) graphics. Also the GE60 and GE70 Apache both feature Intel 4th generation Quad Core processors and NVIDIA GTX 860M (Apache Pro) and GTX 850M (Apache) discrete graphics.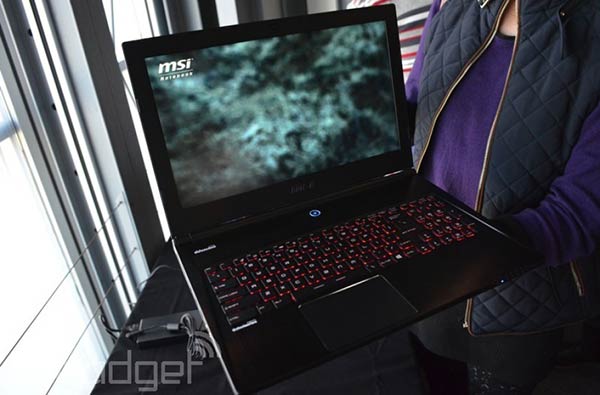 The most MSI headlines seem to have been grabbed by the MSI GS60 Ghost. The 'Ghost' features an Intel core i7-4700HQ and graphics powered by NVIDIA GeForce GTX860M mobile Maxwell. It also features MSI's exclusive Super RAID technology for perky storage performance. Engadget had a hands-on this 15.6-inch 3K (2,880 x 1,620) laptop and found it to be appealingly slim (19.5mm thick) and light (2Kg) for such a powerful gaming portable. The GS60 Ghost will ship in April for between 1,600 and 2,000 Euros depending upon configuration.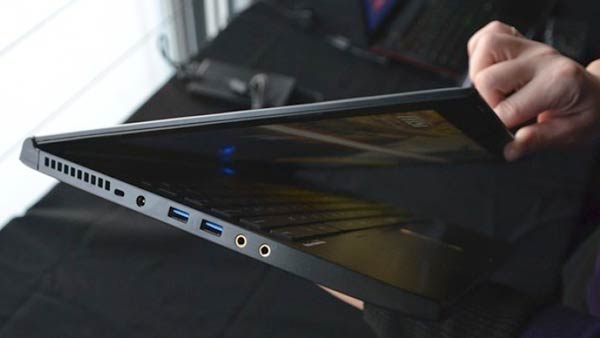 All-in-One and barebones systems
MSI has a new range of gaming All-in-Ones called the MSI AG270, AG240 GAMING AIO PCs. These systems feature Nvidia GeForce GTX880M, GTX870M (AG270) and GTX860M GDDR5 (AG240) mobile graphics. MSI also highlights the AG270's Yamaha amplifier and speakers system - for a sound that belies its slim design. The MSI Nightblade gaming barebone is also making its public debut at CeBIT.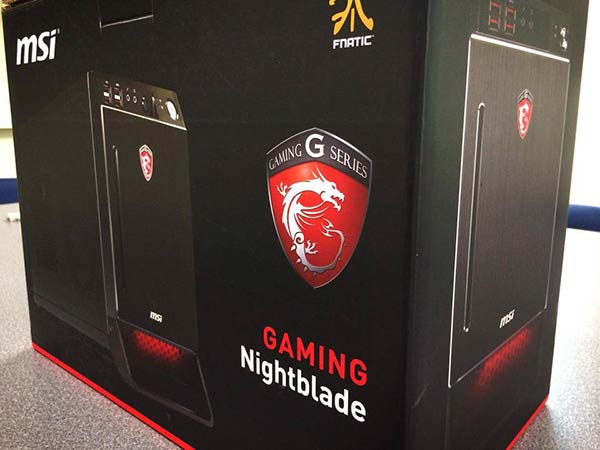 Motherboards and graphics cards
MSI is also introducing its third generation of Intel based GAMING series motherboards. These offer support for the next generation 22nm and 14nm Intel processors. MSI says that it has made some "significant improvements addressing speed, sound & stability," as these things matter most to gamers. Beyond that, new features include improved audio sub systems and support for both M.2 and SATA-Express.
Turning to graphics cards, the R9 290X LIGHTNING, R9 280X GAMING 6G, R9 280 GAMING and the upcoming R9 270X GAMING ITX will be showcased at CeBIT. As you might expect from the name, the R9 270X GAMING ITX puts AMD's mid-range GPU into a mini-ITX form factor card.