The new C720P has been announced by Acer, a touch screen version of the Acer C720 Chromebook line released last month. This Haswell-powered Chromebook will be available from early December. With a price tag significantly cheaper than Google's Pixel, the only other touchscreen Chromebook available on the market, this much more affordable device will surely be attractive to consumers running-up to the Christmas period.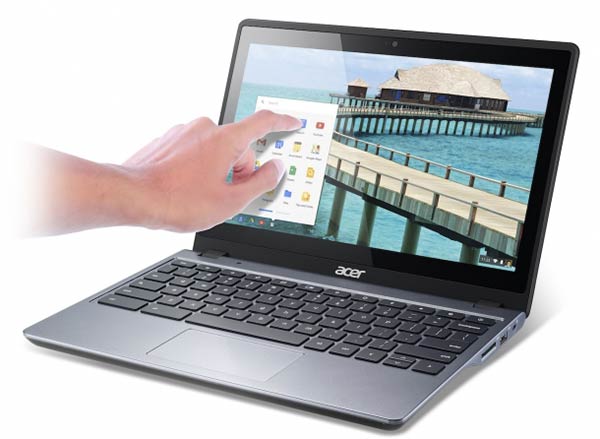 Acer's C720P has an 11.6-inch 1366x768 LED back-lit display, a quick startup time of 7 seconds thanks to the fast 32GB SSD (an improvement on the C720's 16GB). The processor inside is the Intel Celeron 2955U processor which is based upon the Haswell architecture. Thanks in part to the Haswell chip users can expect up to 7.5 hours of battery life and decent multi-tasking performance. Users will also benefit from two years of free 100GB cloud storage thanks to Google Drive.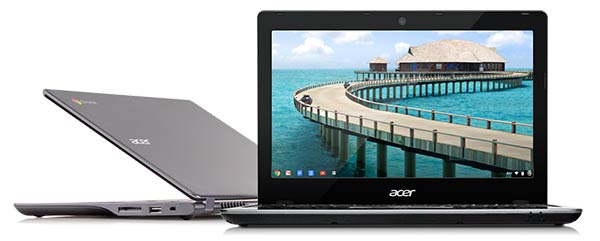 The headlining multi-touch display "allows customers to use gestures such as swipe, tap and pinch to zoom to interact in a natural way with the Chromebook so they can better enjoy educational apps, browse websites, scroll through Google Docs, play games and more", stated Acer in its press release.
The 0.78-inch (19.8mm) thickness and the fact that it only weighs 2.98lb (1.35Kg) gives the C720P great portability. To be able to upgrade from the C720 to a touchscreen C720P with 16GB extra flash memory for a mere $50 extra may well be appealing to many consumers. "Our new touchscreen C720P gives customers an intuitive way to browse sites online, enjoy apps, and do more with the Chromebook," mentioned CTO of Acer Arif Maskatia. "The Acer C720 Chromebook line has been praised for its performance and battery life, and this new touchscreen model allows us to address the needs of an even wider range of customers with exciting new capabilities. We're certain many holiday shoppers will jump at the chance to get a touchscreen Chromebook for just $299.99."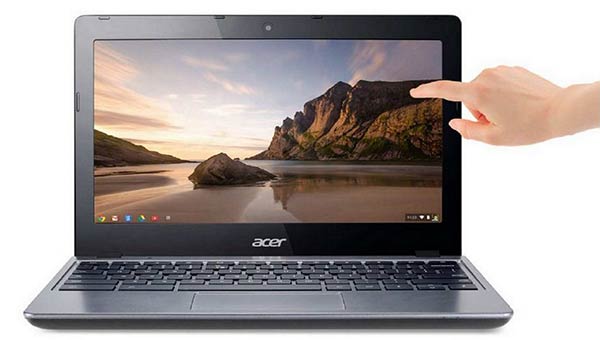 Acer C720P is certainly well positioned to try and challenge sales of budget Windows touchscreen notebooks and non-touch Chromebooks during this holiday season.