Acer has put out a barrage of news releases today with updates to its Aspire R7 notebook, two Android tablets (10-inch and 24-inch), a 4K video recording smartphone, a 27-inch WQHD monitor and a lightweight and compact projector. All this shiny new Acer gear will be debuting at IFA, Berlin in a few days time.
Acer Aspire R7 update
Acer's Star Trek inspired multi-mode Ezel hinged notebook is to be updated shortly. Two major changes to the R7 being implemented are the upgrade to an Intel 4th generation processor and the inclusion of an Acer Active Pen. The R7 was designed to offer the best of typing and touch input and will now be augmented by a sensitive stylus. The new R7 will also ship with Windows 8.1 installed.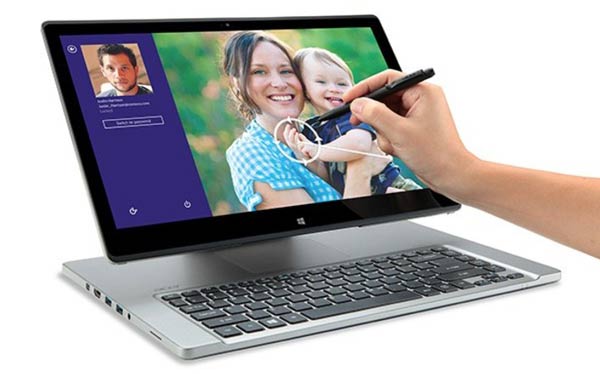 Acer say the Aspire Active Pen will provide "greater accuracy and a more comfortable feel when writing and drawing" when scrawling on the 15.6-inch full HD 1920 x 1080 R7 touchscreen. "The Acer Active pen uses electromagnetic induction technology and responds to varying degrees of pressure sensitivity like an actual pen, resulting in a greater range of pen strokes and more natural writing," we are told. The pen is also useful for gesture control of the laptop. To enhance the touch experience Acer has also installed a set of "new useful and fun touch apps". The new R7 will be available in Q4 2013 at a suggested price of €999.
Acer is also updating its E1 series of thin and light laptops with touch screen displays and new colour options. The E1 laptop can be specified with one of the latest 4th generation Intel processors or AMD A-Series APU. The 15.6-inch E1 models can also be specified with discrete graphics such as NVIDIA GT720M, NVIDIA GT740M and AMD Radeon HD 8000M cards. The 14-incher is available with NVIDIA GT720M graphics. The new Aspire E1 series will be available from mid-October with prices starting from €399.
Acer 10-inch and 24-inch Android tablets, three new 23-inch Windows AiO machines
The Acer DA241HL is the company's first All-in-One (AiO) based upon the Android OS. It features a Full HD touch display, an Nvidia Tegra 3 quad-core CPU and Android Jelly Bean OS installed.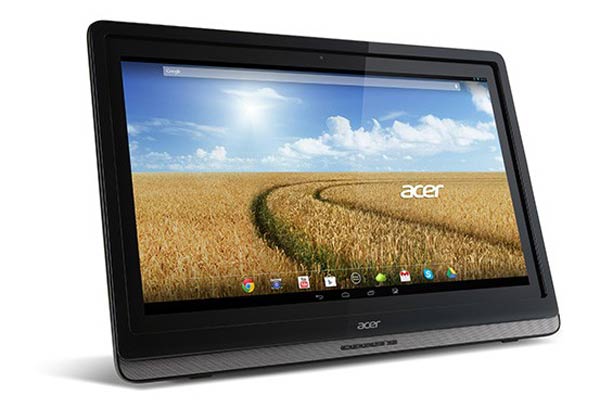 Acer waxes lyrical about the "world of exciting games and affordable productivity solutions" available on Android. The hardware offers MHL connectivity and can also be used as a 2-point multi-touch display when attached to a Windows 8 PC by either HDMI or USB cable.
Acer has also announced three further AiO desktops, this time based upon Windows 8. Two of these models are Intel/Nvidia powered and there is also an AMD A-Series model. All these new AiOs feature a 23-inch Full HD screen.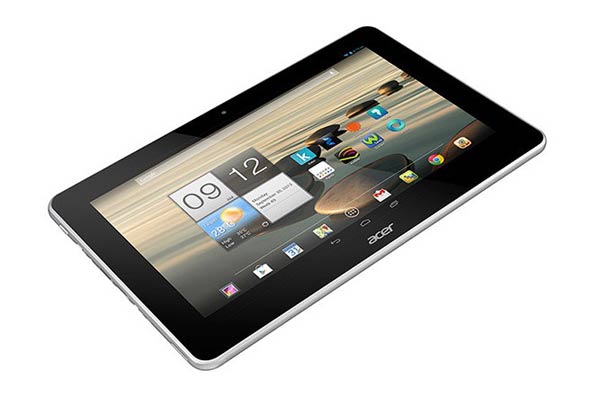 The Acer Iconia A3 is a 10.1-inch Android 4.2 Jelly Bean tablet. It features a WXGA display (1,280 x 800) with IPS technology. This tablet is powered by a quad-core 1.2GHz cortex A7 processor and can run for 9 hours between charges. A 5 megapixel camera is on the back of the device. Internal storage options of 16GB or 32GB are available and the Iconia A3 is also expandable with a microSD card. The tablet weighs in at less than 600 grams and is only 10.15mm thick. Coming in October/November the Wi-Fi and 3G versions will be start at €249 and €299 respectively.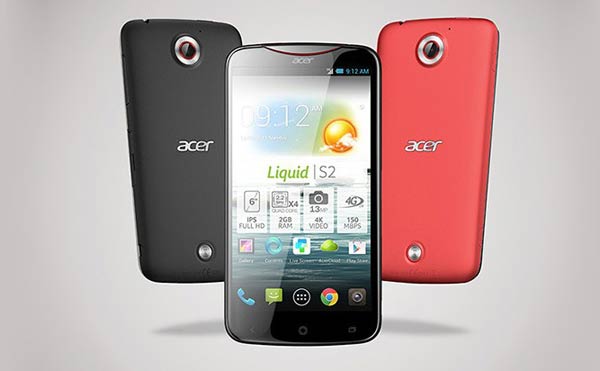 Other new Acer products
As mentioned in the intro, Acer are also going to reveal the following at IFA, Berlin;
a 4K video recording smartphone, the 6-inch Acer Liquid S2. This quad-core 2.2 GHz, LTE connected phone features a full HD 6-inch screen with IPS technology.
a 27-inch 2,560 x 1,440 WQHD monitor, the Acer T272HUL. This screen features IPS technology and a 10-point multi touch sensor. An integrated webcam and microphone make it easy to setup and use for video conferencing.
a lightweight and compact projector, the Acer K335. This is designed for easy transportation for business professionals and people on-the-go. It is 1.4 kg in weight and measures 232x166 mm. It offers 1,000 lumens brightness, a native 1280x800 WXGA resolution, a HDMI/MHL port, an SD card reader, USB and mini-USB port.