Acer has updated its range of Aspire S7 Ultrabooks with two Haswell processor based models. The 13-inch screened S7-392-XXXX models feature updated Haswell processors and associated hardware. The i5-4200U based Aspire S7-392-6832 features a 128GB (2x64GB RAID 0) SSD configuration and the i7-4500U based Aspire S7-392-9890 features a 256GB (2x128GB RAID 0) SSD configuration. The default onboard memory has also been boosted to 8GB (2 x 4GB). Acer has discontinued 11-inch screen equipped variants.
The previous Acer S7 (S7-391) was available in 11-inch and 13-inch versions and used Intel Ivy Bridge processors. These first S7 Ultrabooks offered poor battery life, in the region of four hours, and were supplied with a lowly 4GB of RAM as standard, not good considering their price. Acer has addressed both these major grumbles on the new S7-392 models and also fixed some minor niggles too.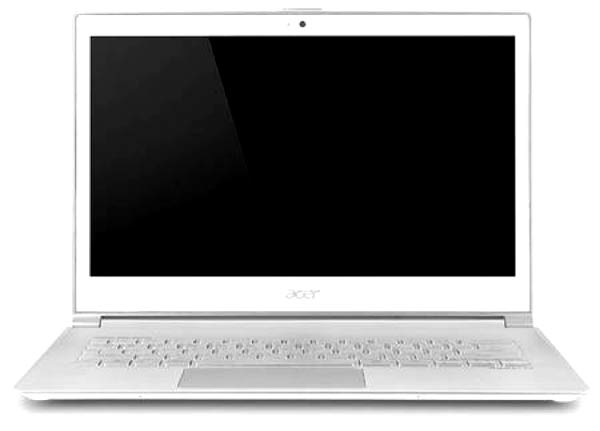 The new Acer S7-392 models now can boast a battery life of approximately seven and a half hours. Also the new default 8GB of RAM config is a much more acceptable amount for a premium priced Ultrabook. Acer has changed the cooling setup on these S7 Ultrabooks too. The original S7 was said to be rather loud when the fans kicked in. The new Acer TwinAir Cooling technology promises quieter and less obtrusive cooling when it is needed.
Acer S7-392-XXXX Ultrabook Specifications
Model

S7-392-6832

S7-392-9890

Processor

Intel Core i5-4200U (Dual-core 1.6-2.6GHz, 3MB L3, 22nm, 15W)

Intel Core i7-4500U (Dual-core 1.8-3.0GHz, 4MB L3, 22nm, 15W)

Memory

8GB (2x 4GB onboard)

Graphics

Intel HD Graphics 4400
(20 EUs at 200-1000MHz)

Intel HD Graphics 4400
(20 EUs at 200-1100MHz)

Display

13.3-inch Glossy IPS 1080p (1920x1080)

Storage

128GB (2x64GB RAID 0) SSD

256GB (2x128GB RAID 0) SSD

Networking

802.11n WiFi ,Bluetooth 4.0 + HS

Multimedia

Realtek HD, Stereo Speakers, Headset combo jack, HD Webcam

Battery/Power

4-cell, 6280mAh, lasts about 7 and a half hours

Ports

Headphone/Microphone jack, HDMI, Memory Card Reader
1 x USB 3.0, 1 x USB 3.0 (Powered while sleeping)

OS

Windows 8 64-bit

Dimensions

323mm x 224mm x 12.7mm, 1.3Kg

Price

MSRP: $1,450

MSRP: $1,700
Another small but useful improvement is that Acer has replaced the mini HDMI socket with a regular sized one. There are still only two USB 3.0 ports but Acer has repositioned them so that now there's one on either side. While that is about it for the hardware tweaks that are easy to spot by eye a new Engadget review reports that the trackpad in the new S7 is "leaps and bounds better than the one on the old model" offering smoother operation with more precision.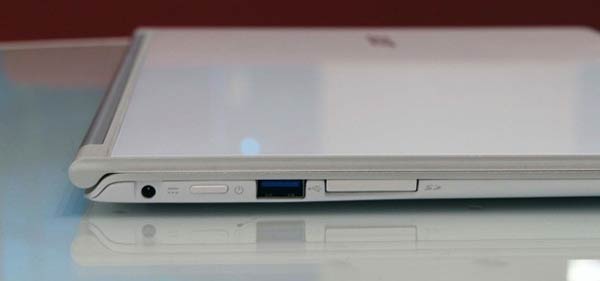 Overall, if you were attracted to the S7 in its previous incarnation you should find the new Acer Aspire S7 Ultrabooks an even nicer proposition. Looking at prices, they remain roughly the same as the previous 13-inch models.