Samsung held the Premiere 2013 press conference in London last night and showed off plenty of new hardware based around Windows and Android. The star of the show was a device that runs both of these operating systems, the Samsung Ativ Q.
The Ativ Q is a hybrid tablet convertible with several operational modes. In any of the modes, such as laptop mode, tablet mode or presentation mode you can enjoy using the Ativ Q with either Windows 8 or Android Jelly Bean OSes. This device looks to run very smoothly and slickly. For a good overview of all the operational modes and how easy it is to switch between operating system environments have a look at the video below.
Android Central had a quick hands-on at the London event last night.
The key user benefits of the Ativ Q are suggested by Samsung to be the following:
Best of both worlds – Android and Windows apps work in their native environments and you can share files and folders between systems.
Versatility – the built-in keyboard and hinge mechanism allow four modes of operation including laptop mode, tablet mode, presentation mode and float mode. The thinness and lightness of the Ativ Q (check the specs below) helps facilitate its portability and comfortable handling.
Viewing experience – "The ATIV Q introduces the world's highest resolution, QHD+ (3200x1800) display." The display is 13.3-inches in diagonal and is said to be perfectly usable outside in bright light.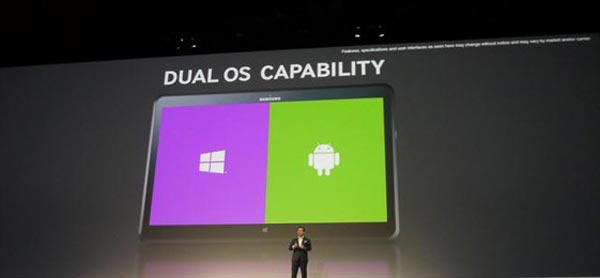 The hardware specs of the Samsung Ativ Q are impressive, have a browse of the spec table embedded below. However the spec list doesn't mention that this device comes with Samsung's S Pen stylus. TechCrunch suggests this is useful for poking "the tiny menus of classic Windows".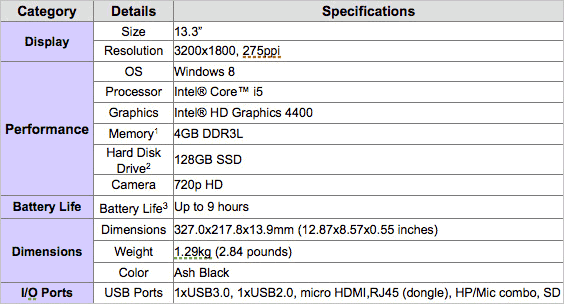 Pricing for the Samsung Ativ Q will be announced at a later date. It will be interesting to see how it compares to the ASUS Transformer Book Trio which treads over similar ground.
Also at the show
Samsung also presented a new 100 per cent Windows 8 device in the shape of the Ativ Tab 3. This has much more humble spec, such as a 10.1-inch 1366x768 screen and an Intel Atom Z2760 processor. It is nice and light for such a device though, at only 550g and is 8.2mm thick. Further details can be found in Samsung's press release which also details the Ativ Q.
Another showstopper last night was the Galaxy NX camera. This is "the first 3G/4G LTE Connected Compact System Camera (CSC)". Myoung Sup Han, a Senior Vice President at Samsung said "The GALAXY NX reflects the unique needs of a user who needs to take professional photos and share them immediately in any situation. For those who want to express themselves and the exciting moments that make up their lives quickly, easily and on the go, the GALAXY NX is an ideal choice".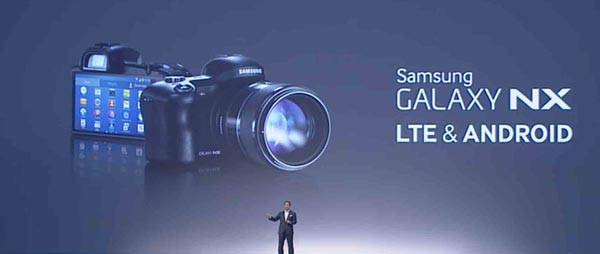 Samsung's key bullet points in describing this new camera are; Share everything from anywhere, Stunning picture quality, Simple and easy to use. The specs of this camera are embedded in a table below for your convenience (click it to zoom in and make it readable). To read more about this new camera you can peruse the official Samsung Galaxy NX press release.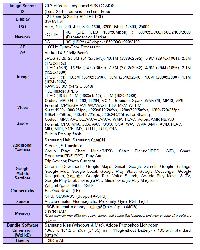 Galaxy NX specs, click to read