Panasonic has announced a new Ultrabook/tablet convertible range called the 'AX3 Series'. The AX3 uses a similar hinge mechanism to the Lenovo Yoga to flex 360 degrees - between laptop and Ultrabook modes. Pricing isn't disclosed in the press release but this computer, with premium durable magnesium alloy construction, full HD IPS screen, stellar battery life and i7 Haswell processor is definitely a high end model.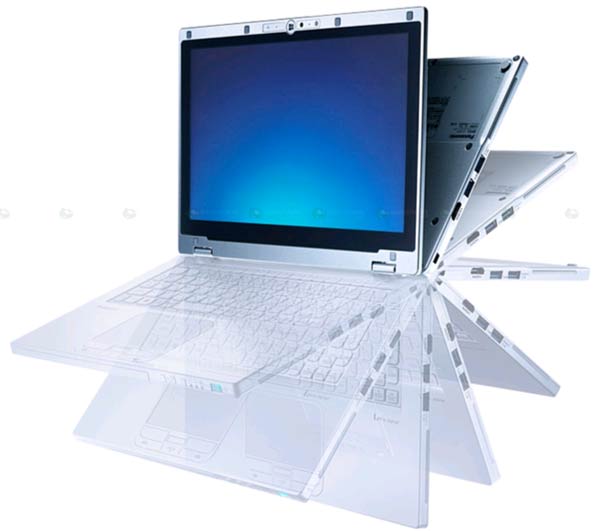 Panasonic AX3 specifications
11.6-inch touchscreen IPS display with full-HD 1080p resolution
Intel ® Core ™ i7-4500U processor (Haswell)
4GB RAM
128GB SSD
Weight is 1.14Kg
13 hours battery life
Black or silver options
Can survive drops from 2.5 feet and weight of 100kg
As you can see demonstrated in the video above Panasonic is keen to show off this new Ultrabook convertible's ruggedness and portability as well as its quick response when it's needed in a pinch. The firm specifies that the AX3 is rugged enough to survive a drop from a height of 76cm; it can also withstand being crushed by weights of up to 100Kg. The Intel i7 Haswell processor provides plenty of portable computing power and plays a big part in the equation resulting in the fantastic 13 hours battery life.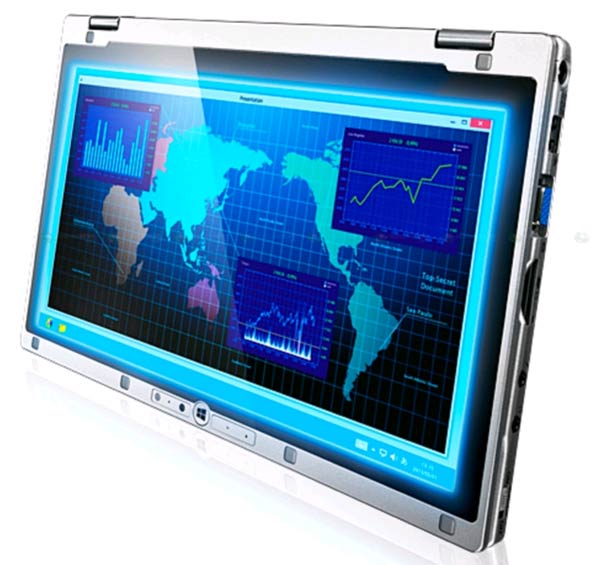 Panasonic should do well to exploit its experience from making Toughbooks and Toughpads in making these thin and light convertibles durable. Everybody likes a lighter more portable laptop but some manufacturers can compromise rigidity to make their devices very light, like the recently updated Sony Viao Pro Ultrabooks.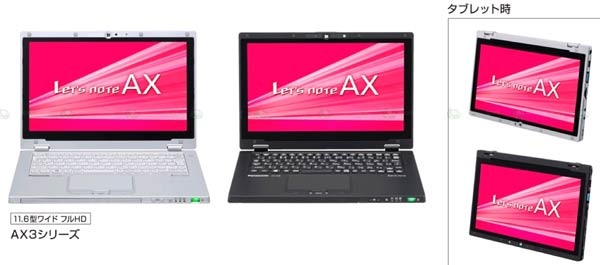 Akihabara News says the AX7 series is due out in Japan on 21st June. There is no word yet about pricing and availability in the rest of the world.