MSI has been quiet about its Ultrabook designs so it was interesting today to find out about the MSI Slider S20, though the details were tacked onto the end of a press release mainly featuring the Computex Best Choice gaming G series laptops. No other Ultrabook designs are mentioned in the press release.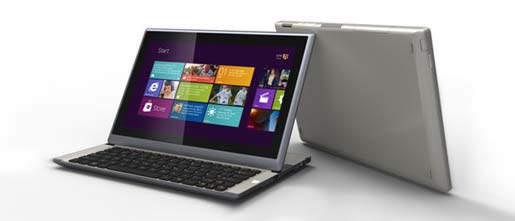 The MSI Slider S20 has the following specification;
11.6" screen
10 point multi-touch
Intel Chief River CULV processor
1.3Kg
Less than 2cm thick
"a complete array of peripherals and I/O ports" including USB 3.0, Bluetooth 4.0, and HDMI
Windows 8
The laptop appears to be based upon the Intel Letexo design which is shown below in operation at IDF Beijing a few weeks ago; changing from a full, standard looking laptop, including chiclet keyboard, into a sleek tablet with the keyboard fully concealed.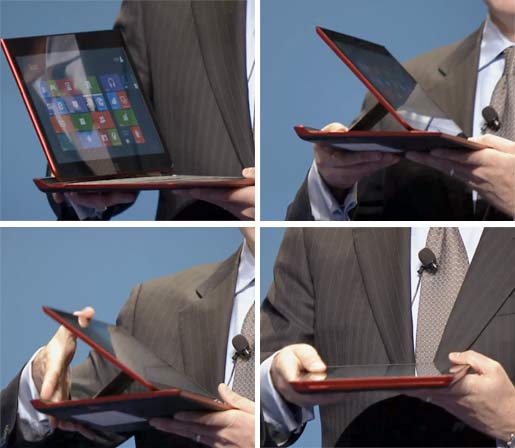 In the MSI product picture you can't see a touchpad or trackpoint device built-in so it looks like touch screen will be the default pointing method while you are on the road. The Intel Chief River processor within the MSI Slider S20 is based upon the 22nm fabrication process and the on-die GPU features a DirectX 11 graphics core.
This is all the information we have on the MSI Slider S20 right now. The new slider Ultrabook, which MSI boasts is "the only Ultrabook in the world that also functions as a tablet" and also "the most powerful tablet in the world" will be at the MSI Booth at Computex this week so we should see quite a lot more info and perhaps some hands on tests of this interesting Ultrabook shortly.