Better known to our readers as a manufacturer of motherboards and graphics cards, MSI has been trying to eke a name for itself in the competitive laptop field for a few years now.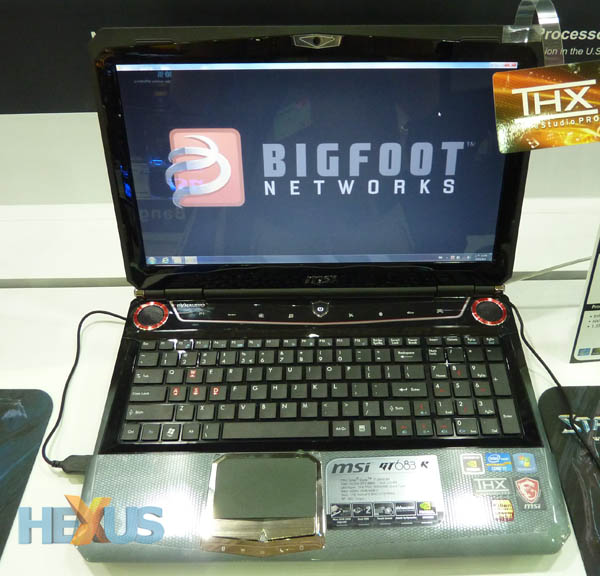 Falling in with the very recent release of NVIDIA's GeForce GTX 560M mobile graphics card is the MSI GT683R gaming laptop. Featuring the upgraded GPU with 1.5GB of GDDR5, the 15.6in machine fits in a full-HD (1,920x1,080) screen, up to 16GB of system memory, two hard-drive spaces, and above average sound through the collaboration with Dynaudio - we heard a demo in a soundproofed room at COMPUTEX 2011 and were left impressed with the audio quality.
Packed with a mobile Core i7 quad-core, eight-threaded chip, the laptop has plenty of grunt under the hood, and we were able to play new-ish games such as Crysis 2 with image-quality settings turned up to decent levels.
Weighing 3.5kg and supplied with a battery that won't give much more than two hours of usage, this beastie's designed to be plugged in. The inevitable downside of such power is price. A base model of the GT683R is expected to cost £999, rising as you start getting busy with the options box.