CES 2011 may not have started just yet, but CES Unveiled gave us a sneak peek at some of the big new products that will be hitting the show floor this week. Lenovo was out in force, and while there were more Intel Sandy Bridge and AMD Fusion notebooks than you could shake a stick at, what really caught our eye were a few new tablets.
First up was the IdeaPad Slate, a 10.1in tablet running Windows 7 on a mysterious new Intel CPU - stay tuned for more on that later in the week. As well as allowing two-finger multitouch input, the tablet will ship with a pen for scrawling notes, which we found to be fairly responsive, despite the early-build nature of the device.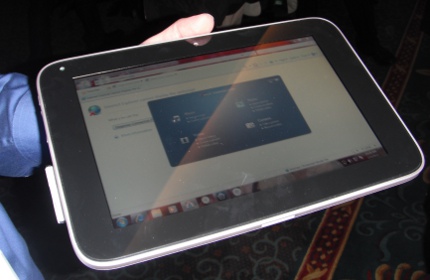 There will also be a custom interface to help make Windows a little more finger-friendly once the Slate launches in April. The 755g tablet should allow for five hours of web browsing and will retail for somewhere around $700 (£550 inc VAT).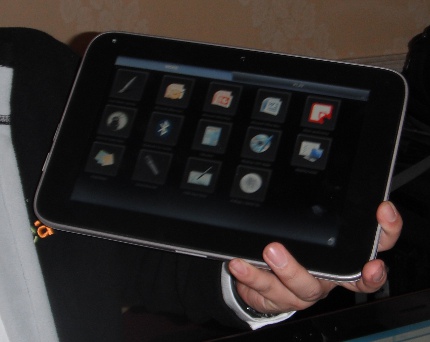 We also had a chance to play with the IdeaPad U1, which has been making the rounds at trade shows for some time. The convertible runs on an Intel CULV platform, which should give about four hours of runtime in netbook mode. But with a flick of a switch, the U1 turns into a tablet running Android 2.2 that should run for at least eight hours. We didn't have a lot of time to play with it, but switching between the two modes was pretty much instantaneous and seemed completely seamless.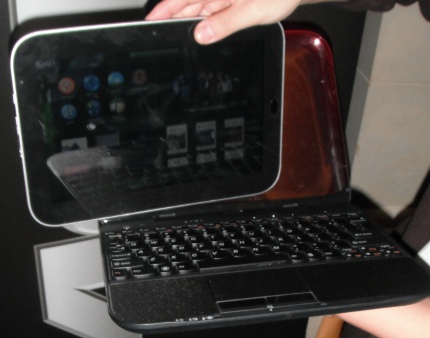 The convertible is expected to launch in China in Q1 2011, with similar devices planned for a worldwide release later in the year.