Eurocom - the purveyor of obscenely well-equipped laptops - seems to have managed to outdo even its own best efforts. As well as featuring the latest and greatest components, the company's new portable-workstation includes a HDMI 1.4 input to connect to an external source.
The spec-sheet on the X7200 Panther 2.0 will put a lot of desktops to shame. The notebook can be equipped with desktop-class CPUs including the six-core Intel Core i7 980X or even a server-class Xeon 5680. In addition it can be configured with up to 24GB triple-channel DDR3 and a choice of NVIDIA GeForce GTX 480M, GTX 470M or GTX 460M in single-GPU or SLI configurations.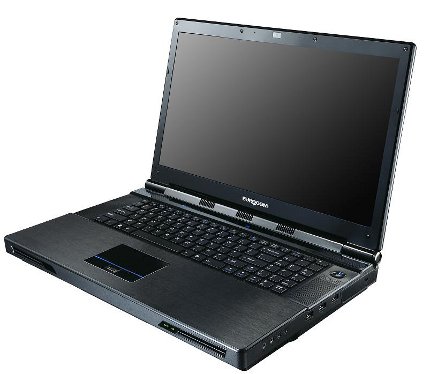 The chassis even has room for up to four mechanical hard-drives for a maximum of 4TB of storage and the ability to arrange them in RAID 0, 1, 5 or 10.
The star of the show is the HDMI 1.4 input, though. With this, users can plug external devices into the laptop to view content on the 17.3in 1,920x1,080px 120Hz 3D-capable screen. The manufacturer suggests that this could be especially useful for video editing, game development and pro-gamers who need to have a mobile high-spec PC and a games console on hand.
Of course, with a weight of 5.3kg and a battery life of "up to" an hour and a half, mobility was never going to be this desktop-replacements strong-suit.
And how much does such extravagance cost? The systems starts at £1947, but a hexacore, SLI'd, quad-SSD beast can easily push the price north of £10,000. For those with deep enough pockets, Eurocom is shipping the laptop now.