Laptops, RAID arrays and massive amounts of storage aren't ideas that typically go together. Never one to let convention get in the way of a good idea, though, system-builder Eurocom has announced that it is the first company to offer laptops with over three terabytes of storage.
This feat is made possible by Seagate's latest 7,200rpm hard drives. The range-topping models manage to fit up to 750GB into a standard 9.5mm-tall 2.5in form factor, ensuring compatibility with most portable chassis.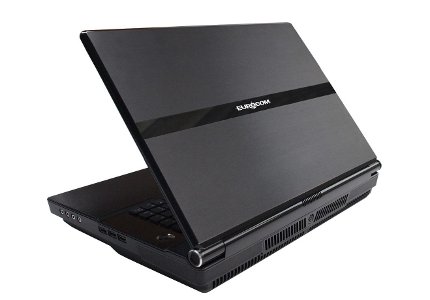 Of course, it takes more than just redesigned HDDs to fit this much storage into a laptop, and Eurocom has managed to engineer its notebooks to take an impressive four drives. The D900F Panther, X8100 Leopard and upcoming X7200 Panther 2.0 can all be equipped with up to 3TB of storage in RAID 0, 1, 5 or 10 configurations. In fact, support for taller 12.5mm z-heights means that the Panther 2.0 can support 1TB drives for a ridiculous 4TB of storage.
Being mobile workstations and servers, the systems can also be configured with a host of other high-end parts, including Intel's flagship Core i7-980X processor and Crossfire or SLI graphics solutions.
Of course, all of this performance comes at the cost of portability. The lightest of the models weighs 4kg (8.8lbs) and requires a huge 220W PSU, and weight increases to 5.6kg (12.3lbs) for the heaviest model. In context, this is equivalent to about five netbooks.
No one buying these portable powerhouses will mind too much about the weight, though, and cramming that much storage into a laptop is something of a technological feat. More details, as well as the full spec-sheets are available from Eurocom's website, where you can order the laptops straight away.