Microsoft Surface portables have so far favoured compact 13.3-inch and smaller screen-based forms (with the exception of the Surface Book 2). Breaking with this trend, at the upcoming Microsoft Surface Event on 2nd October, we might see the first 15-inch Surface Laptop. Furthermore, previous rumours of AMD and Arm powered Surface devices on the way have been bolstered by European retailer database entries seen by WinFuture.de.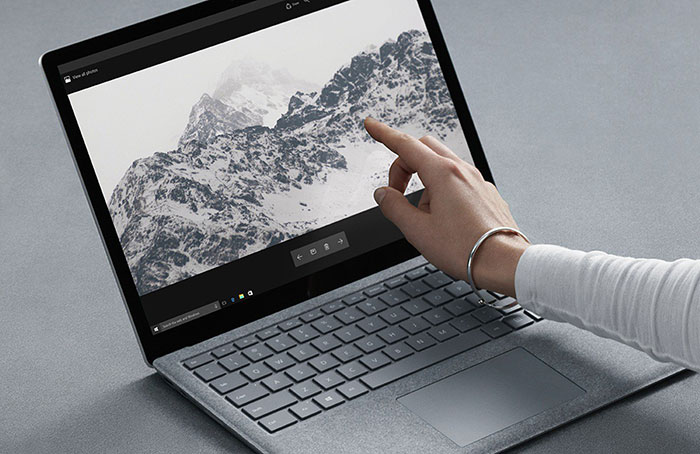 At the beginning of October the reports claim that Microsoft will be launching its new Surface Laptop 3 range. As well as an updated follow-up to the existing Surface Laptop 2 13.5-inch, there will be a larger Surface Laptop 3 which sports a 15-inch 3:2 aspect ratio screen. It is hoped that the extra chassis room might be used by Microsoft for a discrete GPU option, and for further expansion options.
A further shake-up of the Surface Laptop line is expected with the first AMD-powered options arriving with the Surface Laptop 3. WinFuture claims to have spotted "three AMD-based models of the Surface Laptop 3 with a 15-inch display". It goes on to suggest that from the currently available line of Ryzen processors "the AMD Ryzen 5 3550H and the Ryzen 7 3750H are also suitable". These are 12nm quad-core eight-thread CPUs with integrated Radeon Vega 8 and Vega 10 graphics, respectively. It is possible that some Ryzen 3000U series processors might be put into play too. Further enquiries by the German source suggests the 13.5-inch model will continue to be a solely Intel affair - packing one of the latest 10th gen processors of course.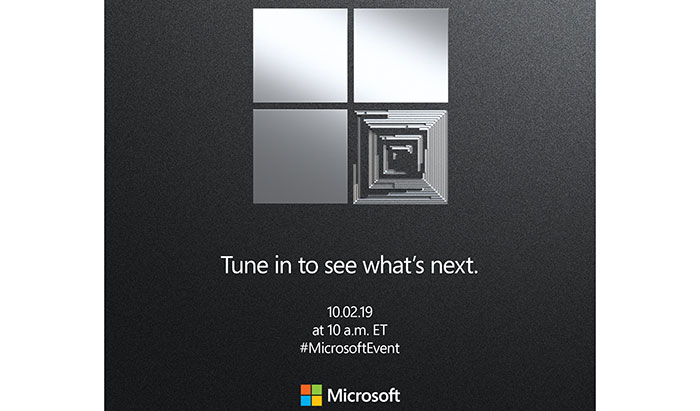 Other highlights of the Microsoft Surface Event are expected to be a Qualcomm Snapdragon based system, an updated Surface Pro, Windows Lite, a smart speaker, and a teaser for a dual-screen Surface device. Overall, the New York event on 2nd October could be quite exciting if you are interested in Microsoft Surface devices.