The no-compromise ultraportable?
Apple pretty much has the super-thin laptop market to itself with the gorgeous-but-limited MacBook Air. Today however, a new competitor enters the ring; Lenovo and its ThinkPad X300.
Make no mistake about it, Lenovo has the MacBook Air in its sights and is hoping to take advantage of the Air's shortcomings.
Lenovo's ThinkPad X300, available now in the US and Japan, features a 1.2GHz Intel Core 2 Duo SL7100 processor and an 800MHz frontside bus. The base specification provides 1GB of 667MHz DDR2 memory, expandable to 4GB and graphics are powered by the laptop's Intel 965GM chipset.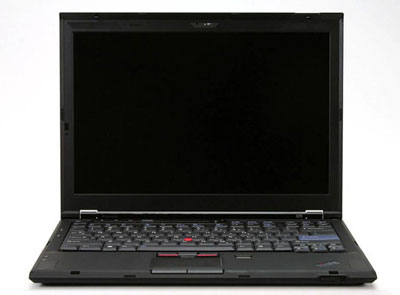 The ThinkPad X300 weighs in at 1.41kg and measures 18.6mm at its thinnest point, not therefore as thin as the MacBook Air. However, Lenovo isn't trying to strip Apple of its "world's thinnest laptop" slogan, instead, Lenovo points out that whilst the ThinkPad X300 is still incredibly thin, it doesn't compromise.
The official product page for the ThinkPad X300 makes clear its ambition and doesn't hesitate to make remarks clearly aimed at Apple's Air. Highlighting that the ThinkPad X300 is "beyond thin and light", Lenovo highlight the following key features:
Integrated DVD burner –  Hard to find in an ultraportable
Extended-life batteries – Get up to 10 hours unplugged
Easy connectivity – Advanced wireless options plus Gigabit Ethernet
Convenience – 3 USB ports, line in/line out, and more
Hard to find in an ultraportable? That could be a typo, what Lenovo meant to say is an integrated DVD burner is hard to find in Apple's MacBook Air. Likewise, the extended battery life, Gigabit Ethernet and three USB ports are all mentioned to highlight features not available in Apple's system.
So, with the added features, is the Lenovo a better machine? Well, on paper, maybe. Though the MacBook Air is slightly thinner, both laptops weigh roughly the same. Both provide a 13.3" LED screen, but the Lenovo offers a higher 1,440x900 resolution, compared to the Air's 1,280x800.
One major drawback facing Air users is that of the non-removable battery. The battery on the Lenovo therefore can be removed and a three-cell or six-cell battery can be used. The Lenovo also provides the built-in DVD drive and when both machines are purchased with a solid-state drive, they'll both cost close to $3000.
Yet, although the Lenovo gives you more for your money - I have to confess, if I was forced to buy a super-slim laptop, I'd purchase the MacBook Air.
Why? Well, the purpose of such a slim device in my estimation is not to provide cutting edge features. At such a small form factor, you expect compromise and better yet, you embrace it. The purpose of the MacBook Air isn't to put a MacBook Pro into something smaller. Not at all, the MacBook Air is just there to be the slimmest, sexiest and coolest laptop for people who have enough money to put style ahead of performance.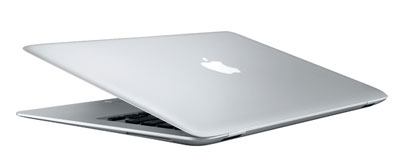 The Lenovo ThinkPad X300 on the other hand tries to offer a normal laptop in a thinner package - but why? With its lacklustre design, you'd be hard pushed to call the device sexy. In fact, it looks...boring.
Available in the US as of today, the ThinkPad X300 retails at a starting price of $2,799. You'd have to wonder why anybody would want one, but then, we thought the same of Apple's MacBook Air too.
Official press release: Road Warriors Get Ready - Lenovo Delivers `No Compromises' Ultraportable ThinkPad X300 Notebook PC