Earlier today at the #MicrosoftEDU Event we got our first look at the Surface Laptop. The reveal came quite late in the presentation after the launch and discussion about Microsoft Windows 10 S and lots of other Student / Education themed chat encompassing Windows in classrooms, for collaboration, and in mixed reality experiences.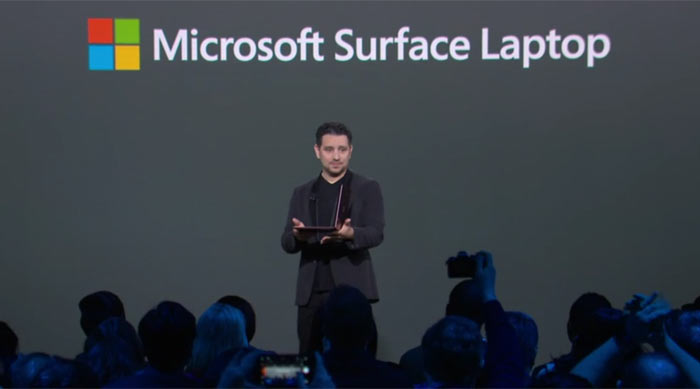 The Surface Laptop
Microsoft's Panos Panay came on stage to reveal the Surface Laptop. He said that there was a compelling need for such a device and that a Surface Laptop would be capable of good service for the whole of a student's education - from freshers week through to graduation.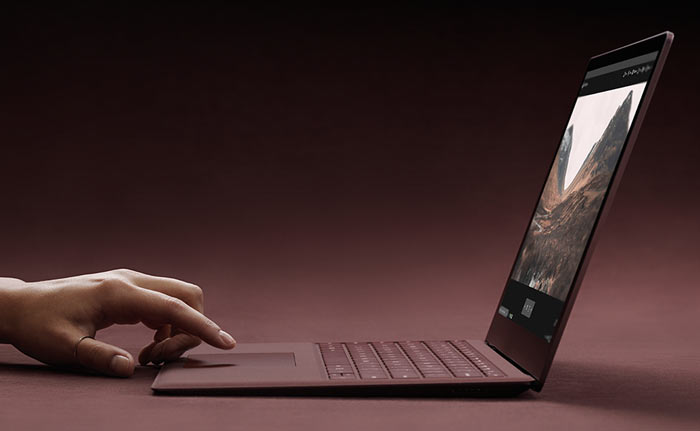 Before Panay started reeling off specs he talked about the overall feel of the Surface Laptop; how it is "meticulously crafted", with perfect lines, provides a wonderful 'first read', and only needs to be touched to be understood. Upon opening the device users are presented with glass, a choice of premium fabric, and the keyboard - minimal and elegant. Panay said that the philosophy behind the Surface Laptop was for moving away from things that feel like machines to something more personal.
Surface Laptop key specifications
13.5-inch PixelSense 3:2 aspect ratio display laptop
3.4 million pixels, colour calibrated, protected by edge-to-edge Corning Gorilla Glass 3
Thinnest LCD touchscreen module in a laptop
Latest Core i5 and Core i7 processors
Integrated PCIe storage up to 1TB
14.5 hours battery life
Battery - no impact from sleep
Heat pipes and vapour chamber cooling
1.5mm travel, backlit keys
Speakers below fabric - Dolby Premium Audio
Conventional USB port, mini-DisplayPort, SD card slot
Surface Docking Station for extra ports etc
Weight: 1.25Kg
Thickness: 14.5mm
Windows 10 S pre-installed
Four colours (Platinum, Graphite Gold, Cobalt Blue, and Burgundy) plus matching Alcantara fabrics
Comparisons: Lighter and thinner than any MacBook, 50 per cent faster than MacBook Air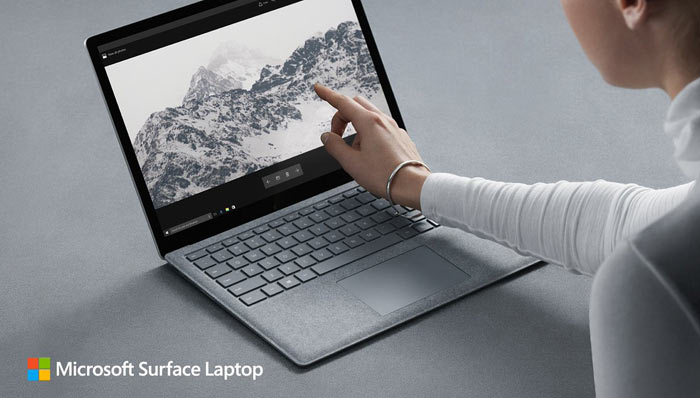 Already from the above you will know that Microsoft's Surface Laptop for students isn't going to combat the penetration of Chromebooks into education, it will be leaving that market to hardware partners. The touted entry level price is $999. It will be pre-orderable today and will ship from 15th June onwards.
As mentioned in the intro, Microsoft also dedicated a lot of the presentation to Windows 10 S. This is the basically the 'Windows 10 Cloud' we heard about previously, an OS which restricts app usage to Windows Store apps only.