Just ahead of CES Lenovo has announced nine new Microsoft Windows 10 Signature Series laptops. With Lenovo getting some bad press in recent months over bloatware, malware, rootkits and so on, the reassurance of a Microsoft WIndows 10 Signature experience might be an attractive prospect to those who might otherwise not consider the Lenovo brand for a new PC. Lenovo's new and refreshed devices predictably come packing Intel's latest and greatest processors: the 7th generation or Kaby Lake Core-i series of processors. Some of the higher end models also have the option of Intel Optane 3D storage.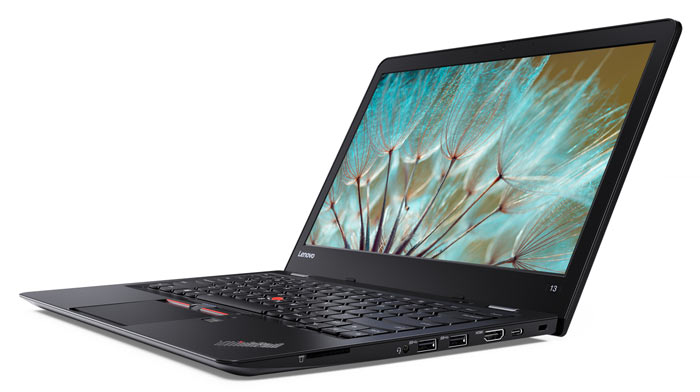 New and refreshed models for CES 2017 include; the completely new ThinkPad Yoga 370 2-in-1 convertible, refreshed T-Series (T470, T570, T470s, and T470p) and L-Series (L470 and L570) models, the new X270, and an updated version of the ThinkPad 13. Lenovo bullet pointed a list of improvements that are delivered by its new laptops:
Microsoft Signature: All ThinkPads comes loaded out of the box with the Microsoft Signature Image (clean install, no bloatware).
Precision TouchPad: Microsoft's PTP standard supported across all devices.
USB-C 'Anti-Fry' Protection: Systems with USB-C have equipped with protection circuit to protect from improperly designed/malfunctioning USB-C power supplies.
dTPM 2.0 security support: Universal implementation of discrete TPM 2.0.
ThinkPad Intelligent diagnostic codes: Intelligent Diagnostics with musical tones from notebook interpreted by companion smartphone app.
Intel Optane Performance: Non-volatile storage medium in the PCIe M.2 format for significant improvements in endurance, performance, and power consumption.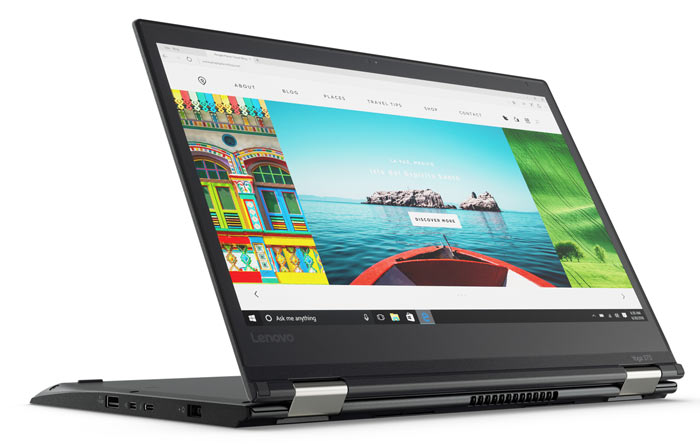 Among the nine new devices the ThinkPad Yoga 370 2-in-1 stands out as a completely new model, and it will sit nicely between the existing 200- and 400-Series Yogas. This 13.3-inch 1.45Kg machine, pictured above, offers a Yoga-flexible 1080p screen and 10 hour battery life. Furthermore, it employs Thunderbolt 3 to connect with Lenovo's new docks and displays. (Most of the new T-Series also feature Thunderbolt 3). The Yoga 370 will be priced around $1250 and ship in March.
More details about Lenovo's new and expanded laptop range will be released at CES 2017 (5th - 8th January).